The firm also teamed up with UNSW to offer a custom legal training course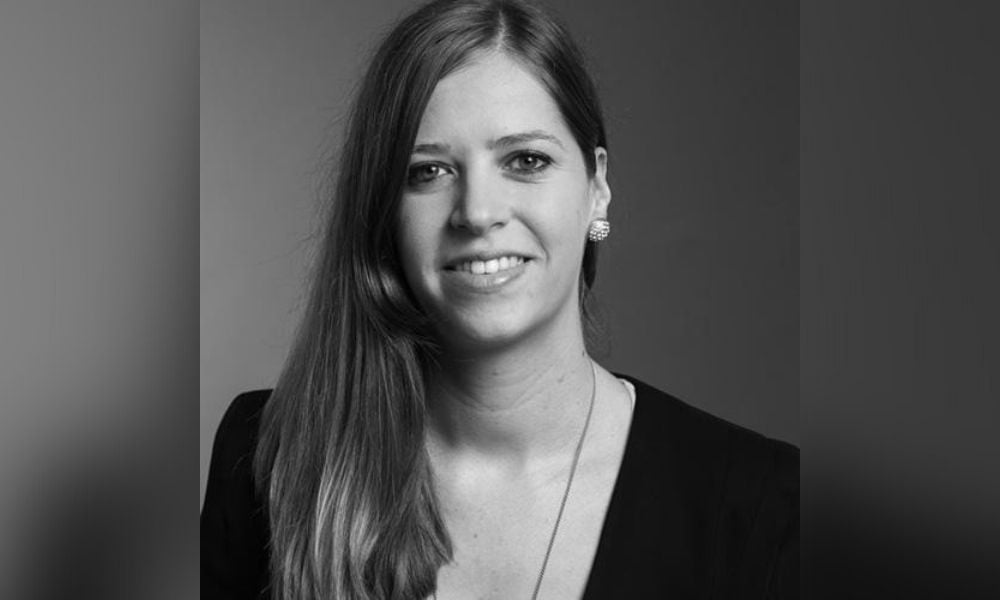 Senior associate Tess Mierendorff has been named as the recipient of Herbert Smith Freehills' (HSF) Kathryn Everett Leadership Fellowship for Women for 2022.
The award was established as a tribute to senior IP property partner Kathryn Everett, who died in 2013. It is intended to assist women at the firm in fulfilling their leadership potential.
"Tess personifies many of the unique qualities that Kathryn cherished through her commitment to pro bono clients and social justice causes along with her passion to improve diversity and inclusion at the firm and her commitment to mentoring junior lawyers," said Andrew Pike, Australia and Asia executive partner.
Mierendorff works with HSF's Sydney corporate team. She advises on IP commercialisation concerns and complex commercial deals.
She has provided services to clients in a pro bono capacity. She is also actively involved in the firm's gender equity network, its LGBTI network IRIS and its Australian People Forum.
Mierendorff will apply the award to support her participation in Harvard Business School's High Potentials Leadership Program.
"I wasn't fortunate enough to know Kathryn for very long, but I have had the privilege of seeing the loyalty she inspired in her team and the lasting impact she had on those around her. I am so proud to be part of a firm that continues to advance the causes Kathryn was passionate about," she said.
Fellowship panel chair Sue Gilchrist praised the achievements of the fellowship candidates, which she described as outstanding.
"Kathryn's legacy continues to shine through our talented lawyers and business services professionals. We are confident Kathryn would be delighted with the process and the decision," Gilchrist said.
Custom practical legal training course for UNSW graduates
HSF has also teamed up with the University of New South Wales (UNSW) to provide a customised practical legal training (PLT) course for the school's graduates in Australia.
The digital-first program was established by UNSW's Faculty of Law and Justice based on insights from industry leaders and subject matter experts. It incorporates modules on values and ethics in practice, transactional and litigation practice, and legal project management.
"We were impressed by the comprehensive content in UNSW's graduate diploma, particularly its commercial, technology and future-focus. The legal profession is evolving at a rapid pace thanks to the impact of digital transformation, and lawyers of the future will need to navigate the impact of this on clients and the practice of law itself. This course explores those issues and will equip our grads with the skills they need as lawyers now and throughout their careers," graduate recruitment manager James Keane said.
He added that HSF would grant a dedicated a study leave to graduates, allowing them to meet their commitments to the program. Program participants would also be given access to support services like academic and practice mentors, study support, professional development, and management of personal finances, health and wellbeing.
"[The program] has a focus on plain language communications and best practice resilience and wellbeing training, and also includes a streamlined program of 40 days of workplace experience for graduates to garner firsthand experience," HSF explained. "Known as the Graduate Diploma in Legal Professional Practice (GDLPP), the program allows graduates to be admitted to practice months earlier than with previous offerings."
Professor Andrew Lynch, who is the dean of the UNSW Faculty of Law and Justice, said that the PLT course will be taught by subject matter experts, "utilising technology that aligns with the realities and tools of modern practice."
"Our course is designed to give graduates practical skills and proficiency in the day-to-day practice of law, ensuring that they do not merely satisfy the competency standards for entry-level lawyers but surpass them," he said.