The firm worked with the Crown Solicitor's Office as SA follows NSW and leases its land services for $1.6bn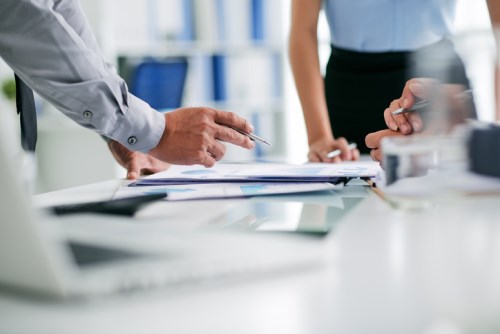 HWL Ebsworth
is advising the South Australian government, which has announced the successful bidding for the privatisation of the state's transactional land services for $1.6bn.
The commercial law firm is working with the Crown Solicitor's Office (CSO) as the external legal adviser on the deal. Last week, SA confirmed that Land Services SA, a consortium formed by Macquarie Infrastructure and Real Assets and the Public Sector Pension Investment Board, will be the state's exclusive service provider for the next four decades.
The announcement follows New South Wales leasing its land titles registry for $2.6bn earlier this year. Gilbert + Tobin
advised the NSW government
and
Allens
acted for the winning consortium
on that deal.
These deals are not without critics, mainly concerned about privacy and price, but SA Treasurer Tom Koutsantonis said that in addition to creating a big windfall for the state, protections will be kept.
"The sale will deliver the state an upfront return of $1.605 billion now plus a considerable ongoing royalties stream over the concession period. This is an absolutely outstanding result for the state," he said. "I am also very pleased to say that all protections for the people of South Australia, that I announced in last year's budget, will be achieved, including indefeasibility of title, continuation of the current fees and charges regime, strong protections for privacy and data security, and maintaining current service delivery standards."
Since August, 2016, the HWL Ebsworth team has worked with Chris Gray, the CSO's chief commercial counsel, who is leading the government's in-house team. It includes executive solicitor Hester Daalder, senior solicitor Joseph Maniscalco, and solicitor Kate Guy.
HWL Ebsworth's team is being led by Jamie Restas, the national head of the firm's commercial group. It includes different teams from different practice groups.
The commercial team includes partner Kate McKeough, special counsel Samantha Reidy, senior associate Cam Steele, associate Sam Christie, graduate and Stephanie Kolaczkos. From the IT practice, partners Josh Messing and John Gray, senior associate Rebecca Lindhout, solicitor and Ben Gulson are working on the deal.
From the firm's intellectual property practice are partner Luke Dale, senior associate Daniel Kiley, and solicitor Mary Szumylo. The competition practice has fielded partner Peter Campbell and senior associate Rebecca Sandford.
Partner Damien Foulis and graduate Maressa Bruhn are helping from the property practice. Partner Peter Stanizewski and senior associate Christopher Bates are fielded from the banking and finance group. Providing industrial relations expertise are partner Clare Raimondo and associate Melissa Harvey.
Related stories:
Top firm confirms role in pioneering registry lease
Top firm advises NSW on historic land titles registry lease