Broader footprint and complementary expertise seen to take the combined firm to the next level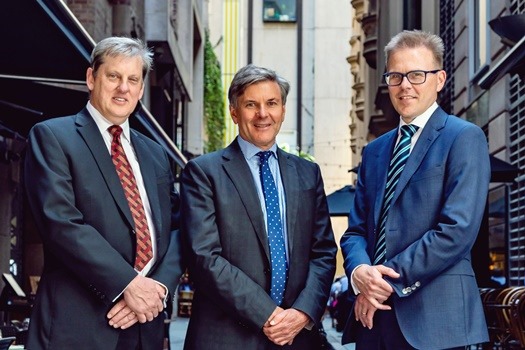 Russell Kennedy and Aitken Lawyers expect a boost to their combined firm as their merger goes live.
From today, the merged firm will be known as Russell Kennedy across Australia and as Russell Kennedy Aitken Lawyers in New South Wales.
Australasian Lawyer first reported in November that Russell Kennedy and Aitken Lawyer are to combine. By that time, the two firms had already appointed a committee to oversee all aspects of the merger process, including establishing national practice groups and integrating systems and processes.
With the merger going live Andrew Aitken, Aitken Lawyers' managing partner, has joined the Russell Kennedy board. Rohan Harris, who is also part of the firm's board and who heads its corporate practice, has moved to Sydney, the firm told Australasian Lawyer.
The 270-strong firm is expected to benefit from complimentary areas of expertise, which include corporate and commercial, litigation and dispute resolution, property and development, estate planning and family law, commonwealth state and local government, aged care and retirement living, workplace relations and employment, insolvency, rural services, and renewable energy.
Clients increasingly need services offered across a broader footprint, said Paul Gleeson, Russell Kennedy managing director. With the merger, the firm achieves just that as it will operate from Sydney and Melbourne, the nation's largest legal markets.
"We're seeing how vital it is for clients, who, while based in one location, operate across multiple jurisdictions and are increasingly feeling the impact of national policy reform," he said. "In addition, our merger offers clients access to new services and practice areas and gives us the opportunity to enhance existing relationships while also enabling us to build new relationships in new markets."
The two firms share similar cultures and values, Gleeson said, which means clients can expect the same dedication, expertise, and high-level service.
Russell Kennedy also vowed that it will retain its agility and flexibility even though its ranks have swelled.
"While naturally, the merger means we've grown, we're retaining what matters most –our values and client service," Andrew Aitken said. "We believe this gives us an advantage in that we can better service our clients through scale, while remaining focused on responsiveness and understanding our clients' needs."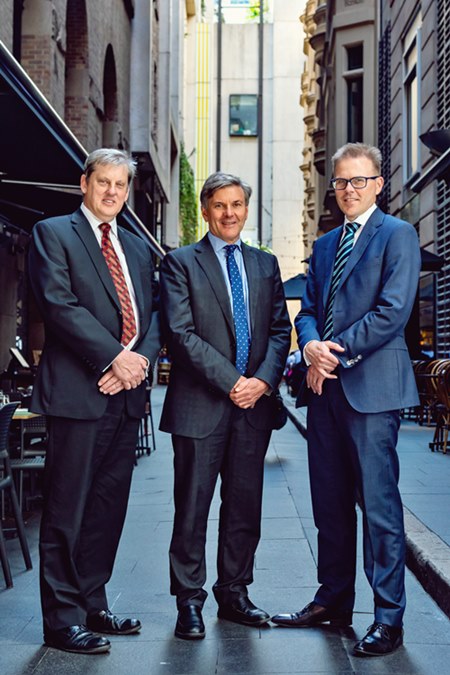 Paul Gleeson, Andrew Aitken, and Rohan Harris