In addition to an American Big Law, Westinghouse has also hired investment bank PJT Partners and turnaround specialist AlixPartners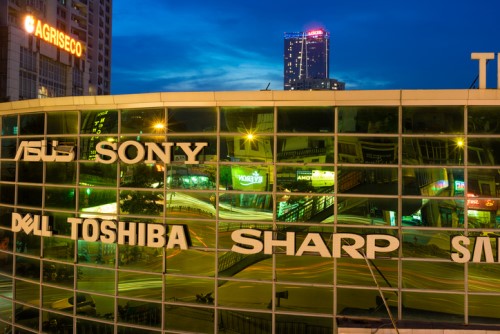 Westinghouse Electric has hired Weil Gotshal & Manges as the company's troubles threaten to push Toshiba, one of Japan's most storied conglomerates, over the brink.
The bankruptcy and restructuring specialist law firm was brought in after Toshiba wrote off about A$8.2bn last month because of Westinghouse, Reuters reported. The writedown pushed Toshiba into negative shareholder equity territory and resulted in its chairman, Shigenori Shiga, stepping down. The further writedown comes as Toshiba is still recovering from a US$1.3bn accounting scandal in 2015.
Weil previously acted for Westinghouse on its acquisition of CB&I Stone & Webster in 2015. Toshiba, which announced it is not taking on new projects to construct nuclear plants, said the Stone & Webster deal accounts for most of the most recent writedown. It said it has tasked lawyers to investigate whether senior managers at Westinghouse had put "inappropriate pressure" on subordinates reviewing the deal.
In addition to Weil, Westinghouse hired investment bank PJT Partners and administrators AlixPartners, Bloomberg said. Lisa Donahue of AP Services, an affiliate of AlixPartners, was hired as the chief transition and development officer.
While Toshiba said it was not aware that US-headquartered Westinghouse intended to file for Chapter 11 bankruptcy, the conglomerate has already hired a Japanese law firm to assess the financial impact of such an event, Reuters said.
Westinghouse, which was acquired by Toshiba in 2006 for US$5.4bn, signed agreements with three Australian suppliers in 2015, pointing to possible opportunities for the business as old coal-fired power plants in the country are retired.
Toshiba said it is planning to sell its majority stake in Westinghouse, though it's unclear whether the sale would attract any interest given the business unit's troubles. The Japanese giant also said it was considering selling off a majority of its profitable flash memory chip business.
SK Hynix, Foxconn, Western Digital, and Micron are interested in the flash memory business, people familiar with the matter told Bloomberg. Bain Capital, Silver Lake Partners, and KKR & Co. are among financial bidders, they said. Toshiba, which is said to have already sent letters soliciting offers, is seeking a valuation of about 1.5 trillion yen, or about A$17.3bn.
Related stories:
Weil closes its sole Middle East office
Lenders hold Slater & Gordon's future as it posts $425m loss