Hogan Lovells promotes 69 lawyers… International firm adds Hong Kong partner…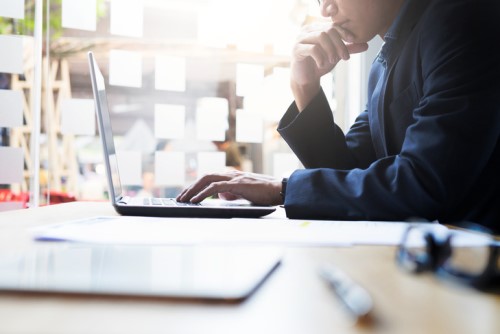 Record-breaking year for law firm mergers
There were 102 law firm combinations in the US last year, the highest number ever recorded in the 11 years since the launch of the Altman Weil MergerLine.
The previous record was 91 in 2015 but last year's new high was indicative of the changing face of the legal profession.
"The law firm merger market is white hot," says Altman Weil principal Tom Clay. "Not only is there a broad-based, ongoing interest in acquiring small, high-quality firms to buy market share, but there is also a newly intensifying appetite for larger combinations as more law firms feel the pinch of flattening demand and look for new ways to differentiate themselves from competitors."
The largest combination of 2017 was the transatlantic merger of UK firm Bond Dickinson and US firm Womble Carlyle. The deal created Womble Bond Dickinson, an international firm with 1,000 lawyers. The firm then further expanded through two small US acquisitions.
Norton Rose Fulbright
added US firm Chadbourne & Parke's 300-lawyer team to its global headcount and merged with
Henry Davis York
in Australia, and acquired a South African law firm.
DLA Piper
also expanded its US coverage and acquired firms in Denmark and Portugal.
Combinations involving law firms with 21 or more lawyers represented 20% of total deals, while 80% were acquisitions of firms with 2 to 20 lawyers. International firms were involved in 40% of the larger deals.
Hogan Lovells promotes 69 lawyers
Hogan Lovells has promoted 31 lawyers to partner and 38 to counsel across its global footprint.
The promotions, effective 1st January 2018, include 15 partners in Europe, 13 in the US and 3 in Asia.
"We are seeing real momentum with these promotions – in terms of diversity of our practices, our offices, by gender, and by ethnicity," said CEO Steve Immelt. "They represent the globally diverse nature of our business. With that in mind, I am particularly pleased that more than a third of our new partners and new counsel are women. I congratulate all those who were promoted and wish them every success as they continue their career with us."
The three new partners in Asia are: Sean Conaty –Finance (Infrastructure, Energy, Resources and Projects) Tokyo (subject to regulatory conditions); Helen Xia –IPMT, Beijing; Lu Zhou –Corporate (Corporate Transactional) Beijing.
International firm adds Hong Kong partner
Nixon Peabody CWL has added intellectual property lawyer Henry Wheare to its Hong Kong team.
Wheare joins as a partner from Hogan Lovells with more than four decades of experience, especially in cross-border solutions. He has worked extensively with both civil courts and enforcement agencies spanning Greater China and other jurisdictions.