PwC, which began the process to integrate its legal and accountancy arms in the UK in 2014, says it is the natural and logical next step.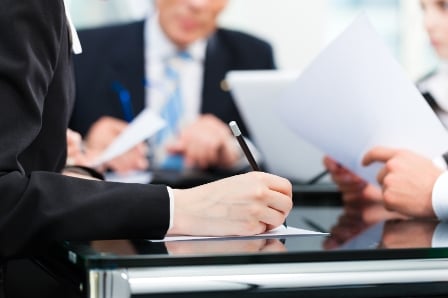 PwC Legal
LLP has been fully integrated into PricewaterhouseCoopers UK, transforming the professional services firm to a multi-disciplinary practice.
Completed at the start of the month, the process began two years ago when PwC obtained an Alternative Business Structure in 2014 which has finally been approved by the Solicitors Regulation Authority.
PwC Legal is now completely owned by PwC and its accounting and legal teams are expected to be fully entrenched in the firm's advisory work.
"This is the natural next step. PwC Legal has a simple strategy to offer advice that complements services provided by PwC. By fully integrating PwC Legal into the rest of our business we are better placed to meet increasing client demand for more holistic advice," said PwC's Kevin Burrowes.
"The ability to embed legal advice more fully into our advisory services allows us to better help our clients solve their complex challenges and problems, particularly as the UK heads towards the unchartered territory of Brexit," the head of clients and markets and executive board member added.
PwC Legal posted revenues of £59.9m,
an increase of 24% year-over-year
, for its latest fiscal year.
Despite PwC Legal having 16 partners, 26 directors and a 350-strong UK team in total, however, senior partner Shirley Brookes has been upfront in the past about the organisation not aiming to become a "standalone law firm."
With the integration, that stand is ever more apparent.
"We've invested heavily in our people and skills and all of our practice areas grew this year. The integration into PwC is the logical step given the shared aim of both firms to deliver high quality, high value services to clients through strong relationships," Brookes said.
PwC Legal's teams are located in London, Birmingham, Newcastle, Manchester and Belfast and provide advice in areas such as cyber security and data protection, corporate reorganisation, disputes, employment, immigration, M&A, pensions and technology. 
The integration follows fellow Big Four accounting firm Ernst & Young becoming a multi-disciplinary practice by the end of 2014.