A prize winning innovative company shares advice on keeping up with the quickly evolving legal industry.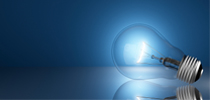 Legal solutions company GlobalX has been named the Winner of Innovation in The Australian Business Awards for its electronic conveyancing platform.
CEO Peter Maloney believes that new technology will be the biggest factor in the changing legal industry, and encourages other law firms to be continuously looking for more efficient solutions.
"We need to constantly be aware of changes in the market which can simultaneously generate new requirements, or offer solutions to old business problems," he said.
"Consistently review how you can apply new technology to solve old problems, or satisfy new expectations. ICT offers marvellous means to transform your business – it can instantly drive a competitive difference, remove inefficiencies and improve client services."
The company, which actively encourages an innovative workplace, has gone through a period of rapid growth over the past three years and has developed a number of online information and workflow solutions.
"We promote innovation and product leadership as one of our corporate values, and make continued investment in research and development to ensure we remain a source of refined innovation for Australian practitioners," said Maloney.
"GlobalX has short, sharp development cycles so we release new features and enhancements to market every fortnight."