In the context of a law firm, diversity is about hiring a broad range of people – not just "kids who have gone to private schools", the HR director of a top tier firm says.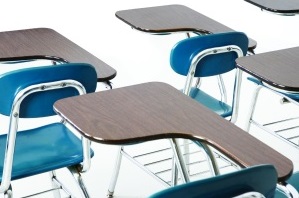 Two top tier New Zealand firms were recognised at this year's Diversity Awards NZ 2015, held last Wednesday by the Equal Employment Opportunities Trust.
Simpson Grierson won the Positive Inclusion Award, while Russell McVeagh was
recognised
as finalists in the Empowerment Award category.
Heather Ash, partner and head of the Simpson Grierson Diversity Committee said it was important that the firm represented 21st century society.
"Clients really care about diversity and it has been amazing to work with them to build this community of supporters for rainbow diversity."
The EEO Awards are a celebration of what is possible, the firm's HR director Jo Copeland said.
"Our goal has always been to help change the perception of the legal profession so that young lawyers don't feel that coming out will ruin their careers. Awards like this really help to get the message out there. I couldn't be prouder of the firm for supporting our fabulous Pride Network."
Copeland said diversity in the context of a law firm meant "hiring a broader range of people from every community, not just the kids who have gone to private schools".
"And it means adopting more flexible partnership models which encourage our fabulous women to actively strive for partnership instead of settling for senior associateship.
"It's also about having a broad range of people available to do clients work in a culturally-appropriate way. I think it is really important for NZ law firms to understand tikanga as well."
It is becoming increasingly important as clients these days really care about diversity, she told NZLawyer.
"So many GC's are women and they want to support and work with other women.
"We're having fantastic conversations with General Counsels who are asking quite probing questions on diversity as part of tenders these days. Some have even talked about a 'no women, no work' policy which will really help drive the importance home for many firms.
"It gives me great hope for the future of the profession."
She described Simpson Grierson's diversity strategy in one word: inclusive.
"We are very clear that we want diversity to mean so much more than gender. Hence our focus on the LGBTI community as well, to mention just one."
Meanwhile, Russell McVeagh's Diversity Project began in early 2014, and has continued this year with the introduction of a range of new policies to support diversity.
"We are proud of the EEO's recognition of our achievements so far, and excited about our ongoing diversity initiatives to support the success of all our staff," a release from the firm said.
"We would like to thank all our partners and staff members who have taken part in the firm's diversity project, and especially those who agreed to be a part of the firm video summarising our diversity efforts.
"The Awards Gala was a fantastic evening and our team was truly inspired to hear the wide-ranging efforts from other companies in the New Zealand market who are also committed to diversity across gender, culture and ability."
The firm congratulated clients ANZ Bank New Zealand for winning this year's Empowerment Award out of nine finalists, and Vector Limited for winning the Workforce Award and Supreme Award on the night.