Lawyers looking to make a career move next year are likely to be in the driving seat, with one expert saying a wide range of practice areas will be hiring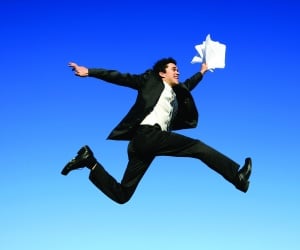 Opportunities for lawyers to move into more desirable roles are likely to increase in 2015, with firms having shifted into a higher recruitment gear.

Taylor Root partner Tim Fogarty told Australasian Lawyer all tiers of law firms were currently hiring, and that he expected a frantic pace in 2015.

"Despite what you read about the economy - and there is obviously concern out there - it is clear the clients of law firms are demanding more of them and they are under resourced, increasing the competition for good quality lawyers."

Fogarty said 2014 had seen the market shift to one that favours job candidates.

"The power is in the hands of good quality candidates now, whereas last year the power was still very much in the hands of employers," he said.

"Law firms are finding it far tougher now to recruit lateral talent, as those people have multiple options now; we are in a situation of having to let law firms down with the bad news that their offer has not been accepted – that they are not the chosen one – and we haven't seen that a lot over the last few years."

Demand is up across a range of practice areas, including commercial property, banking and finance, corporate, construction and employment law. Niche areas of speciality such as IT are also picking up.

Fogarty said current available roles favoured experienced lawyers with anything from three years PQE through to senior associate ranks.

Offshore markets have also revived, with demand having returned from those global firms hit by the global financial crisis for Australian-trained lawyers.

"It's really very encouraging that domestic lawyers are leaving again to offshore markets like London, whereas over the previous two or three years there hadn't been those options," Fogarty said. "Top tier firms hadn't had to worry about losing many lawyers into those markets, but it's happening again."

Pay freezes at top tier firms have now disappeared, Fogarty said, though with these firms having lagged behind the pay rises seen at mid-tier firms in recent years, legal tiers are no longer a good predictor of salary levels.

"The old rule was if you were at a top tier firm, you were being paid at the top of the market, but that is no longer necessarily the case; you could be at a boutique or a mid-tier firm and be getting the same or more than a top tier firm now."

There are often opportunities for exposure to good work and g clients at smaller firms as well, with many top tier partners having jumped ship to smaller outfits.

"Clients have gone with those partners. For example, banking lawyers now don't need to be at a top law firm; there are mid-tiers acting in that space" he said.