The firm has had a notable July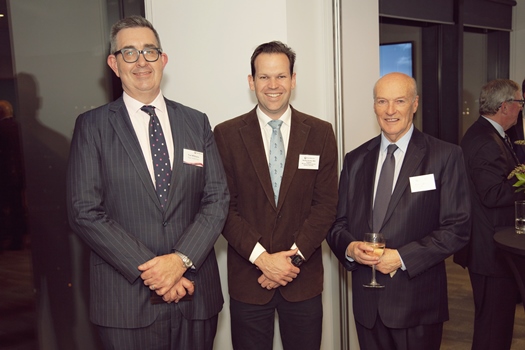 Piper Alderman has officially launched its new office in Brisbane in an event last week attended by the Hon Matt Canavan, senator and minister for resources and Northern Australia.
The national firm is now located at the refurbished level 26 of Riparian Plaza. It moved its operations to the location earlier this month.
Canavan spoke to more than 120 clients and staff at the event on Thursday night. Drawing from his background as a former employee of KPMG in Riparian Plaza, Canavan drew parallels to working as a minister and legal business.
"Law firms understand that they need to bring in business to be successful, and that's what my focus has been as the minister for resources. As a country, we need to create value for our customers overseas, whether in iron ore, coal or LNG," he said.
Canavan's attendance follows Piper Alderman Brisbane's hosting of Prime Minister Malcolm Turnbull at a private event in June.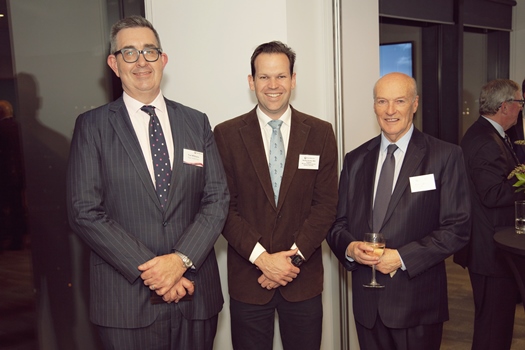 L-R: Ted Williams, head of Brisbane office at Piper Alderman; Senator the Hon. Matt Canavan, Robert Pritchard, executive director of the Energy Policy Institute of Australia
It is also just one of the highlights of the firm for July. At the start of the month, the firm appointed five new partners in Brisbane. They are Mark Askin (real estate), Valerie Blacker (dispute resolution), Maria Capati (commercial), Lillian Rizio (dispute resolution), and Josh Steele (corporate). The appointment round also added a new special counsel and three associates in Brisbane.
The record number of partner promotions in Brisbane doubled the firm's partnership and upped the female partner ratio to 30% in the Queensland capital.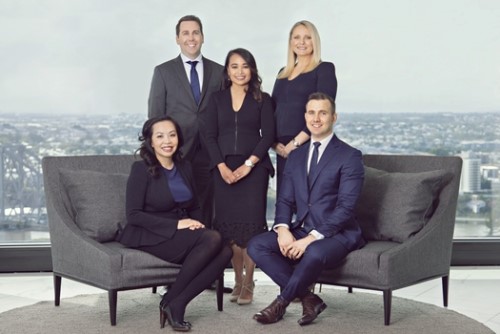 L-R: Maria Capati, Mark Askin, Valerie Blacker, Lillian Rizio, Josh Steele
"Our national strategy identifies Brisbane as one of our growth areas, and these promotions reflect our commitment to Brisbane. Our five new partners all have national practices, and we are investing in people with long-term relationships with our existing clients," said Tony Britten-Jones, managing partner. "The response to date about the promotions has been overwhelmingly positive, and we are delighted to have this next generation of partners in Brisbane."
Ted Williams, who heads the Brisbane office, said that the team is delighted to have moved to Riparian Plaza.
"Our new purpose-built offices are designed to enhance the collaboration across our practice teams to continue to provide our clients with the standard of service they have come to expect from Piper Alderman. The new office also provides us with increased workspace to accommodate our plans for strong future growth," he said.
Related stories:
National firm makes 17 promotions
Firm moves Melbourne home