In the UK, the platform doubled its number of professionals and increased turnover by more than 30% in the last financial year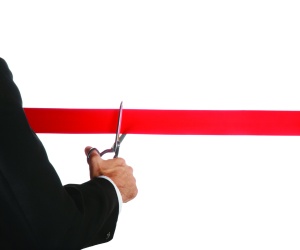 Off the back of a successful year in the UK, Vario,
Pinsent Masons
' flexible resourcing hub, has been officially launched in the Australian market.
In fiscal 2017, the platform doubled its number of professionals to more than 300 and increased its revenues by more than 30%. The Australian launch is set to add to that growth, with the firm planning to hire between 50 to 80 in Australia for the hub by April next year.
Vario has a stringent application process, however, which differentiates it from other freelancing tools available in the market, said David Rennick, Pinsent Masons' Australia head.
"Vario is unlike any other freelancing tool in the market, as it looks specifically at finding and placing candidates with the right legal skills sets, values and behaviours with the right clients," Rennick said.
He also said that Australia is a vital market for Pinsent Masons, which is why the firm decided to launch Vario here.
"Australia is a strategically important market for Pinsent Masons, and this is why I believe it's essential to bring the best of disruptive innovation across global legal markets to our clients here," Rennick said.
Key Australian personality traits
Matt Kay, Vario director, said that Pinsent Masons conducted extensive research to ensure the resourcing hub's offering works for the Australian market.
"As part of this process, a business psychology company has carefully revised Vario's personality test for Australian lawyers to take when they first join Vario," Kay said.
Kay said that certain personality traits and past experiences were required to be a successful freelance lawyer in both Australia in the UK. However, in addition to being a top lawyer with experience at a leading firm, being good under pressure, being socially confident, and having strong emotional intelligence, some divergence were seen between Australian and UK freelance lawyers.
"Certainly, Varios in both the UK and Australia are relaxed, resilient and flexible; however there are some small but important differences. Our research shows that Australian lawyers are more straight-forward in their communication style, and a more relaxed, collegial-style culture pervades corporate Australia, meaning hierarchy is less accepted," Kay said.
The research Pinsent Masons conducted also identified what motivates lawyers to go freelance. These are: variety of legal work, work/life balance, new and diverse working relationships, learning new skills, achieving a balance between family commitments and work, pursuing a passion or interest, building a start-up business on the side, and avoiding office politics.
Recently, Pinsent Masons
acquired Brook Graham
, a diversity and inclusion consulting company, as it continued to expand its services to business lines outside of the law firm model.
Related stories:
Global firm announces key acquisition
As Brexit looms, UK firm opens Dublin office with three partner hires