Firm names new Australia head, as well as leaders for Melbourne, Perth, and Sydney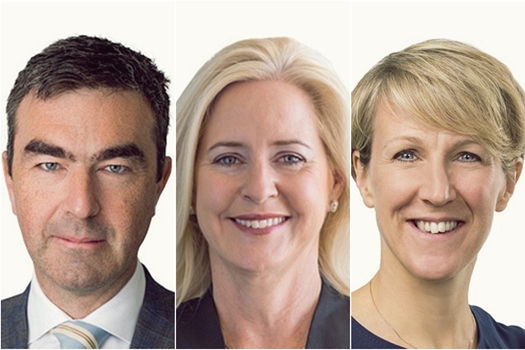 Pinsent Masons has unveiled a new management structure in Australia, trusting three partners to continue the firm's growth in the country.
Matthew Croagh has been named head of Australia as well as head of Melbourne. Adrienne Parker has been appointed head of Perth. Sadie Andrew has been tasked to lead Sydney.
Croagh and Parker made the move to Pinsent Masons in 2017 from Norton Rose Fulbright along with two other partners. Croagh joined the Melbourne office and Parker opened the firm's Perth office. Andrew has been a long-time Pinsent Masons partner.
The trio will succeed David Rennick, who will remain closely involved in the firm's development and strategy delivery as a member of the global board and Asia-Pacific operations committee.
"Having set up the firm's operations in Australia over the last five years, I am proud to hand over the day-to-day leadership of a fully-established and sustainable business to Matt, Adrienne, and Sadie. This planned change reflects the growth and geographical diversity of the business, and will enable Pinsent Masons to flourish in Australia in the years to come," Rennick said.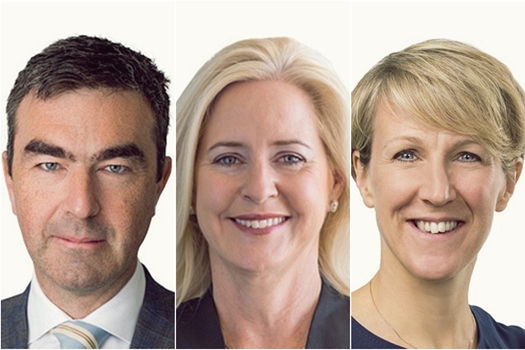 Matthew Croagh, Adrienne Parker, and Sadie Andrew
Croagh said that the firm's growth story in Australia "has been extremely impressive."
"Having first opened in 2015, the firm now has over 50 lawyers across 3 locations delivering deep sector and local knowledge to a large range of clients in the region. Alongside Adrienne and Sadie, I look forward to moving the business into this exciting second phase of its development," he said.
Richard Foley, Pinsent Masons senior partner, paid tribute to Rennick's term as the firm's leader in the country.
"David Rennick has done a phenomenal job in steering our Australia business in its first few years, and he will continue to play a guiding role, whilst taking on a wider range of projects globally on behalf of the board. Congratulations to the new Australia management team, all of whom have demonstrated tremendous aptitude, and will take the business to the next level," he said.
Pinsent Masons recently promoted two of its lawyers in Australia to partner.