EU lawyers advised to ensure right to practice in UK post-Brexit… Ince & Co members among creditors of collapsed business…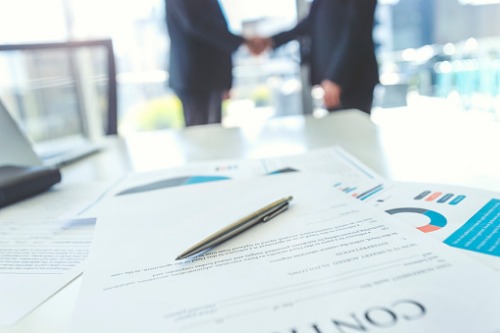 Pinsent Masons hires NRF infrastructure duo to boost Aussie team
Two new partners have joined the infrastructure and energy practice at Pinsent Masons in Australia.
Mark Waddell and James Morgan-Payler are experts in major infrastructure projects along with energy and EPC contracts, especially renewables.
Both join from Norton Rose Fulbright where Morgan-Payler was head of head of the Australian construction and engineering team. He is based in Melbourne and has 18 years of experience.
Meanwhile, Waddell is based in Sydney with a practice specialising in complex infrastructure built over a career of more than 20 years.
"This expansion strengthens our service offering in the Asia Pacific region, and the seamless way we work with other jurisdictions internationally, particularly China, where Mark has extensive experience," said Matt Croagh, head of Pinsent Masons Australia.
EU lawyers advised to ensure right to practice in UK post-Brexit
Lawyers qualified in the European Union are being advised to make sure they are still able to practice in the UK in the event of a no-deal Brexit.
The UK Ministry of Justice says that lawyers from the EU, Norway, Iceland, Liechtenstein and Switzerland using English, Welsh or Northern Irish qualifications can continue to practise as normal after Brexit.
This includes those who through a transfer test or through the '3 years' experience' route under the Lawyers Establishment Directive.
But those with EU, Norway, Iceland or Liechtenstein qualifications or titles may need to take appropriate action depending on the services they provide. This includes: requalifying as a UK lawyer; register as a Registered Foreign Lawyer; work under the supervision of a UK lawyer; or only undertake unreserved legal activities.
Registered European Lawyers will be able to continue to practice until the end of 2020 while Swiss lawyers will be able to practice in the UK with Swiss qualifications for 4 years after Brexit as part of the UK-Switzerland Separation Agreement.
Ince & Co members among creditors of collapsed business
Creditors of the former Ince & Co business that went into administration in 2018 are waiting to find out how much they will get back.
The Law Society Gazette reports that the administrator's progress report for the entity now named Blue Co London LLP reveals 29 claims have been received from former and current totalling GBP £15.8 million.
There are also claims from the French subsidiary of Ince for £5 million for inter-group balances.
The three entities of the business that are in administration include the London and International LLPs and a services company.
Gordon Dadds acquired the members' interests in the LLPs in a pre-pack arrangement.