Policies support millennials, the "best educated, most social connected and dedicated participants in the workforce," says CEO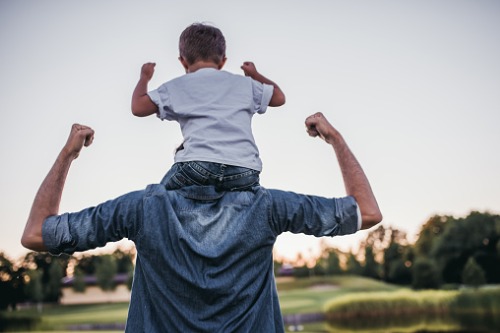 Property Exchange Australia (PEXA) has introduced Australia-leading parental-support policies to maintain its edge in a competitive industry.
Australia's largest property-settlement platform is giving primary carers 26 weeks of paid parental leave, available for full-time employees who have been with the company for six months. Mothers or fathers can take a 20-week paid parental leave to start, with six weeks being made available upon their return that they can use flexibly for the next 12 months.
For secondary carers, the company is making available three months of paid parental leave, which can be used as one continuous block or flexibly within 18 months.
According to PEXA's data, major law firms offer 12 to 16 weeks of paid parental leave, while government workers are given 18 weeks paid parental leave, but at minimum wage. Leading tech firms give employees 18 to 26 weeks of paid parental leave, it said.
For comparison, the recently improved parental leave package at Allens includes a paid leave period of 18 weeks.
PEXA is also giving employees up to $1,000 in childcare assistance per month per child. That's more than the up to $10,373 provided by the government, which can also be capped according to income.
The company is also making available holiday support, which includes on-site school holiday program for primary school-aged children. Parents donate $10 per day per child to The Alannah and Madeline Foundation, through the PEXA Workplace Giving platform.
PEXA will also make superannuation contributions to primary carers on unpaid leave taken during the first 12 months of parenthood. Employers are not required to make super contribution to employees while they are on parental leave.
Firms like Allens and Corrs Chambers Westgarth also make super contributions for the unpaid period in parental leaves.
Young, gender-balanced workforce
PEXA has introduced the policies because its workforce is young and gender diverse. Despite the company's sectors of technology, property, and financial services being male-dominated, PEXA has a 51%-49% male-to-female split. It also revealed that 75% of its staff are under the age of 40.
The new policies are a deliberate effort to maintain an edge as an employer of choice for women, young professionals, and millennial parents, the company said. They also come on top of the company's wellness days, financial planning, meditation, nutrition, and gym membership programs.
"Millennials are the best educated, most socially connected and dedicated participants in the workforce – they are our future and they deserve a purpose," said Marcus Price, PEXA founding CEO. "This generation won't 'fit in' with outdated workplace models. They want their employers to drive change and help them to reach their potential. Taking time out of the workforce to start or support a family shouldn't penalise workers."
Price said that employers are not doing enough for this generation. Despite some backing from government programs, the support isn't enough to reduce pressure on working families, he said. PEXA wants to create an environment where women and men can continue to advance their career while enjoying family time in the early, formative months for children, he said. He also explained why the policy is crucial for the company's success.
"Parental leave policies can be 'make or break' for career growth and for retention. This is absolutely necessary for us as a business, but we also genuinely want to take a leadership role in disrupting and re-setting this benchmark. We're hoping other organisations will follow our lead and help create a better environment for working parents in Australia," he said. "Young talent today is moving towards workplaces with flexibility and strong wellbeing policies, and people will leave a role if they don't feel like they have balance in their professional and family lives. For PEXA, that would be a sub-optimal outcome."