Allegations made in the suit included unlawful employment practices and defamation attempts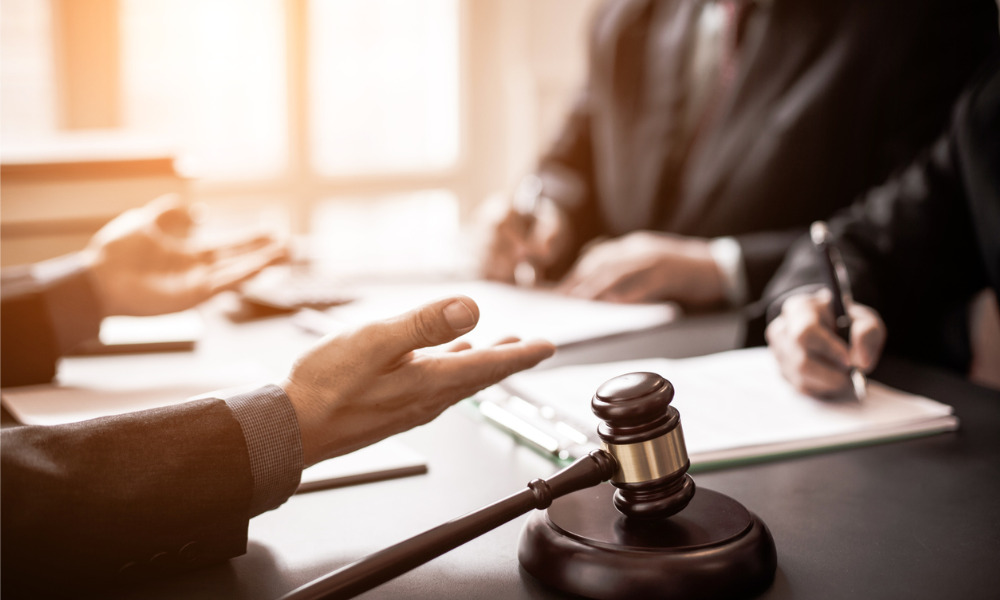 A paralegal who once worked for US litigation firm Pierce Bainbridge Beck Price & Hecht has filed a suit against the firm and former partner Donald Lewis for alleged sexual assault.
In the suit, paralegal Selina Kyle described an incident in July 2018 that occurred "just a few weeks into her new employment at Pierce Bainbridge." The suit said that while at work in the firm's office on a Saturday, Kyle witnessed Lewis masturbating at a desk; when Lewis saw her, he proceeded to grab her breast. Kyle ran to the bathroom, where she had a panic attack.
The suit said that Lewis then threatened Kyle, saying "If you tell anyone what happened, you are gone. I was friends with [John Pierce] at Harvard, and if you tell anyone you are finished." He also began undermining her work at the firm.
Kyle reported Lewis's behaviour to the firm in October 2018 after learning that he would be elevated to a role that involved overseeing a number of women. Pierce Bainbridge conducted an investigation that confirmed Kyle's accusations, and fired Lewis that year.
Following his termination, Lewis sued the firm, and proceeded to attack Kyle in his lawsuits and other media. He also filed what Kyle's suit said was a "retaliatory and defamatory lawsuit" against the paralegal as she sought to protect her identity.
As the legal battle between Lewis and Pierce Bainbridge extended through to 2020, Kyle's suit said that her identity was being revealed in "public pleadings or motions." Thus, she is seeking "declaratory, injunctive, and equitable relief, as well as monetary damages, to remedy the unlawful employment practices of Pierce Bainbridge and Mr. Lewis," which her suit said violated New York human rights laws.
"Where a plaintiff's harasser is a supervisor or an individual 'empowered to take tangible employment actions against the victim," and "the supervisor's harassment culminates in a tangible employment action,' then 'the employer is strictly liable'," the suit said. "Here, Mr. Lewis, a partner at Pierce Bainbridge, was certainly Ms. Kyle's supervisor in this context, and Ms. Kyle was impacted by his actions and whisper campaign against her after the assault. Therefore, Pierce Bainbridge also should be held liable for Mr. Lewis's harassment and retaliation."
Kyle is being represented by New York employment law firm Wigdor Law. The suit was filed to the District Court in the southern district of New York on Thursday.
In a statement to the American Bar Association Journal, Lewis said that Kyle's allegations were "a complete fabrication, abject lies."
"This disgraceful and racist weaponisation of #MeToo undermines real victims and detracts from a serious cause," he wrote in an email.
John Pierce, name partner at Pierce Bainbridge, also issued a statement to the Journal, which indicated that the firm would comply with the judicial process.
"We stand in firm support of the principle that all individuals who report allegations of sexual harassment or assault deserve to have those allegations fully investigated and have their day in court. We also stand in firm opposition to anyone who attempts to retaliate," he said. "Ms. Kyle did a terrific job for Pierce Bainbridge. She deserves justice and to be able to move on with her life once these allegations are litigated. The firm is aware there are strict liability laws that apply to employers in New York, and we will fully cooperate with the judicial process."
Above the Law reported in April that the boutique litigation firm was winding down following a slew of attorney departures.