In light of Queensland's scandalous appointment of the new Chief Justice, a legal expert has called for a complete overhaul of the current judicial selection process – one he calls "medieval"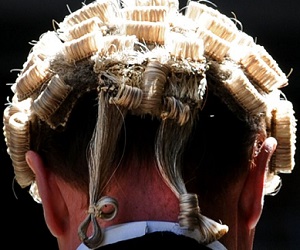 The Australia judicial selection process should be changed to something more in line with that of the Commonwealth, says a senior lecturer at the Queensland University of Technology School of Justice.
Dr Mark Lauchs spoke to
Australasian Lawyer
in light of the major fallout from Queensland's latest Chief Justice appointment.
Attorney General and Minister for Justice Jarrod Bleijie's decision to appoint Tim Carmody QC DCJ as Chief Justice three weeks ago has spurred outcry and dissent amongst several senior judicial figures who have raised serious concerns about the suitability of Carmody, his perceived close relationship with politics, and issues with confidentiality within the selection process.
Lauchs says the issues raised about the appointment have drawn attention to an archaic system that needs to be amended.
He says the fact that the public - which includes senior legal figures - still have no idea why Carmody was chosen, who else was considered, and whether or not he was indeed the best person for the job, reveals a broken process.
It's highly unusual to see judges and senior judiciary speaking out so forcefully, both for and against Carmody's appointment, and so publically, Lauchs says.
However he contends that left out of public debate has also been the reality that actually very few people want to become a judge.
Lauchs remembers a case where a judge who was near the 16
th
on the short list was elected due to lack of interest from the other choices.
"When someone says, 'I know someone who would be better for the job', we don't really know if they wanted it…But this is about accountability. What I'm proposing is that the states adopt the process that the Commonwealth uses," he says, adding that all considerations and recommendations need to be made public.
This updated judicial appointment process would see an independent panel of representatives including judges, those from the legal sector and community leaders create a short list of candidates for the Attorney General to choose from.
"Most changes happen because of a scandal. I'm fairly certain that [Carmody] is not going to resign, but it may be sufficient for the government to say, 'well, we need a new system' - It's natural," Lauchs says. "The process that they have used here is a system that has literally been in place since the 1200s. This is a medieval process, and we're a democracy."