A top sports lawyer has repeated warnings that Australian sport is facing a "tsunami of corruption": But rather than washing over headline making top-tier teams, the wave is trickling in from below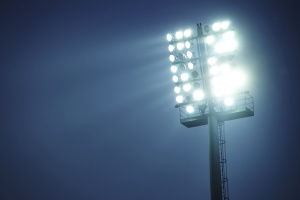 One of the world's foremost experts on corruption and match-fixing in international sports has warned that a "tsunami of corruption" will hit Australian sport.
Canadian investigative journalist Declan Hill visited Australia last month to issue the cautionary message about the future of sports here.
It's a message that Australian sports lawyer Dean Wattis has repeated.
Wattis,
Holding Redlich
's special counsel in sports law, told
Australasian Lawyer
that while much focus is on huge sporting events such as the FIFA World Cup and the scandals surrounding it like Qatar's allegedly crooked bid to host it in 2022; a rumbling underbelly of organised crime is poisoning lower-tiered matches.
These matches, he says, allow corrupt game players to take advantage of the multitude of boutique betting channels in order to hide any irregular bets or match fixing flags, and garner millions of dollars in profit.
"You can fly under the radar by coming out here and playing for a third tier team – meanwhile in Asia people are betting millions on it," he says. "Organised crime in sport is one of the fastest growing crimes globally. The more sophisticated and complex types of betting in the sports market seems to have made illegal or suspect betting harder to monitor and prosecute. There are now numerous opportunities to make dirty money look like it has come from legitimate sources."
Wattis points to the Southern Stars Soccer Club scandal in Melbourne's south east that broke in September last year.
Victoria police arrested up to 10 people in relation to a match fixing scandal, and a Malaysian national and the Australian ring-leader of the betting syndicate behind the match fixing, was sentenced to three years jail in Australia, to be followed by deportation.
Cases such as these run rampant within sports internationally and at home, says Wattis, and it's extremely hard to detect especially if it's offshore.
He adds that the evolution of the global sports betting market has seen an increased risk of infiltration by organised crime in relation to money laundering and match fixing.
And these crimes within smaller-tiered jurisdictions inevitably find their way to the top.
Take the Qatar case as an example, which has seen international headlines scream "corruption" within the FIFA World Cup – arguably the largest sporting event on the planet.
Leaked documents indicate that Mohamed Bin Hammam, the disgraced FIFA vice-president, used his authority, connections and access to (a lot of) money to ensure that Qatar won its bid to host the World Cup in 2022.
In response, a formal investigation has been launched and many are calling for the country to be stripped of its hosting rights to the tournament.
"That's at the highest level and they're really targeting the underdeveloped and under regulated countries and saying things like 'we'll build you a new school – give us your vote'," says Wattis. "A lot of people have a lot of things to hide, and I think it will be more about a cover up than having a revote, but who knows."
But many illegal crime syndicates will also be regarding the World Cup group games, which kick off on Friday, as a prime target for match rigging.
"There are teams that if they lose no one will raise an eyebrow – you can even bet on Australia scoring a goal," he says. "There's certainly huge money in these big events and you'd be foolish not to think that organised crime won't get into them."
To alleviate the problem, Wattis says that particularly at the lower and mid-tier levels all relevant sporting authorities in Australia need to share far more information with each other about any potential red flags.
He says more education of athletes to make them aware of the various problems will also help.
And although Wattis admits organised crime will probably never be eradicated completely in Australia, he hopes it won't get to the level seen in some of the European third tier markets.
"All you can do is have faith in the organisations that are trying to prevent it."