The state's agencies must do more than just pay lip service to NSW's infrastructure procurement plan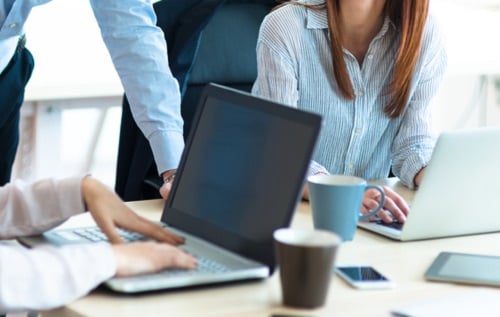 The New South Wales premier must keep a tight rein on and ensure that agencies are not just paying lip service to the state's 10-point infrastructure procurement plan, a global law firm has said.
"Premier Berejiklian will need to wield a firm hand to ensure that these aims are not eroded to nothing in the next round of infrastructure procurement. As well as collaboration, government needs an audit trail to prove best value to the public. An amorphous cost-plus approach won't work, so it's a bit of a tightrope," said Rob Buchanan, a Pinsent Masons partner based in Sydney. "This is a step change for government contracting in Australia. It will require all involved to adopt different commercial behaviours during the delivery phase of major infrastructure."
The government came up with the new action plan via the NSW Government Construction Leadership Group, with input from all major state agencies. The plan recognises that the state government can only achieve infrastructure goals working hand in hand with the private sector.
"If the plan becomes more than lip service, the contracting community will become healthier, new entrants will invest rather than doing a few projects and going home, and there will be more innovation and better value for the taxpayer," Buchanan said.
Specifically, the plan aims to increase supply-side capacity; reduce costs and downtime by streamlining government procurement processes; develop construction workforce skills and capacity; encourage culture change and greater diversity; and foster partnerships between the public and private sectors.
"The new approach acknowledges the difficulties which result from pushing unmanageable risk onto the contractors. It advocates collaboration in an environment where the risk is borne by the person best able to manage it. However, this often-stated mantra is rarely followed, particularly by the banks," Buchanan said.
And the long-term effects of poor risk allocation is severe for both the government and the private sector, he said.
"If a risk is pushed onto the contractor that it can't manage, things will deteriorate badly if that risk crystalises, simply because the risk is unmanageable," Buchanan said. "If contractors are burned so badly that they decide Australia is too risky a market, they will work elsewhere. That will leave a small set of contractors in Australia, dominant in the market, not incentivised to innovate their delivery, and naming their own price for work. An example of this in action is Stage 3 of the Westconnex project where the government received only one bid from the private sector, which was rejected."