A Federal Court judge accused the firm of misleading representations, backdating signature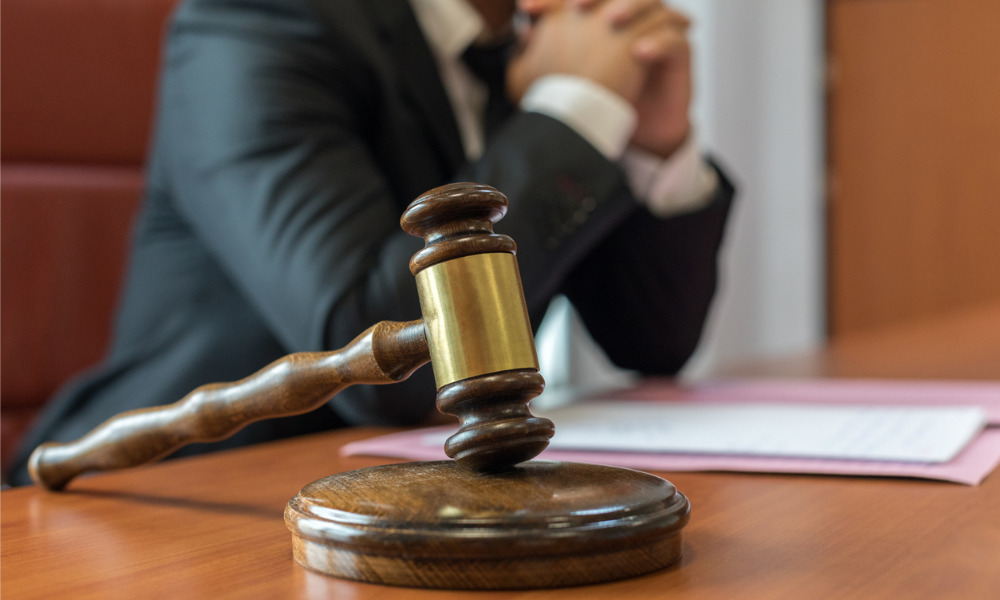 Norton Rose Fulbright (NRF) Australia must pay over $160,000 to ex-partner Tom Martin at the close of what Federal Court Justice Duncan Kerr called "something of a David and Goliath fight."
Martin, who was with NRF from January 2013 to July 2016, had filed a general protections claim with the Fair Work Commission (FWC) against the firm following his dismissal. In response, NRF declared its intent to file a challenge in the Federal Court against the FWC and Martin.
Following a private mediation, Martin filed a notice to discontinue the FWC proceedings, and invited NRF to drop its Federal Court challenge. However, in 2017 Martin filed a Federal Court action against the firm, saying that he had "relied to his detriment on misleading and deceptive statements" made by the firm and had therefore been unable to make his own court challenge in the process.
Kerr, who presided over the Federal Court proceedings on Monday, said the court found that NRF had "intentionally misled" Martin with regard to whether it had ceased its filing in Federal Court, and "subsequently misled" him on whether the filing could have been stopped. Moreover, the court accused NRF of masking its initial deception by adding a backdated signature to a sealed originating document that had been filed in the court.
The court ruled that Martin was entitled to just $60 in damages related to the deception since he was unable to prove that his general protections claim was of "more than speculative or negligible value"; however, he was awarded $160,000 in aggravated and exemplary damages in relation to tort of deceit. He was also awarded $470 as damages related to tort of abuse of process. The payout, Kerr said, was "subject to a reduction of $500.00 to adjust for damages awarded."
In light of the findings regarding NRF's conduct in the matter, Kerr also said that he was referring the issue to the NSW Legal Services Commissioner.
"What, if any, action the commissioner may or may not take in consequence will be entirely a matter for the commissioner," Kerr said.
Nonetheless, he said, the legal battle had done damage to both parties.
"The dispute has been bitter, protracted, and undoubtedly costly for both sides. It has travelled far beyond the substance of the original complaint Mr Martin made against the firm under the Fair Work Act 2009," Kerr wrote in the court order. "The circumstances of this litigation are particularly unfortunate given that in the result it may be thought that in seeking total victory, each party has inflicted damage on the other to a degree beyond the significance of the substantive issues as were initially in dispute between them."
King & Wood Mallesons acted for NRF in the matter. Over the period of filing written submissions, Angela Pierce and Associates and Bourne Lawyers both served as Martin's representatives, but Martin was mainly self-represented.