The firm has helped develop and execute the Australian-founded company's business strategy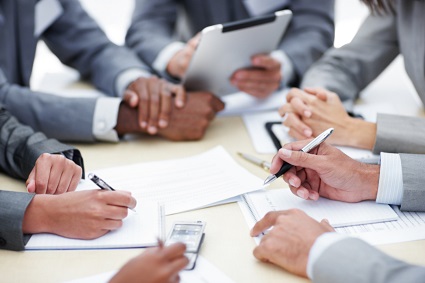 Norton Rose Fulbright (NRF) was the legal adviser of an Australian-founded medicinal cannabis company on its IPO and listing on the ASX.
Althea Group raised $19.65m in its fully subscribed IPO, which NRF said had strong participation from institutional and professional investors from around the world. It was also supported by Toronto-listed Aphria, which is one of Canada's largest medicinal cannabis companies and a cornerstone investor in Althea even before the IPO.
NRF fielded a cross-practice team led by corporate partner Chris Mitchell. The team advised on all aspects of its IPO and admission to the official list of ASX, including pre-IPO fundraising initiatives, prospectus preparation, due diligence committee processes, ASIC engagement, and ASX admission requirements.
NRF has also had a key role in developing and executing Althea's business strategy before the IPO. It provided licensing and regulatory advice, corporate restructuring assistance, strategic commercial contracting, property leasing assistance, and tax advice, the firm said.
Althea operates in the highly regulated medicinal cannabis industry in Australia, Mitchell said. The work has earned praise from Althea.
"Norton Rose Fulbright played an integral role in the successful listing of Althea onto the ASX. Chris and his team understood from early on the challenges Althea faced, given the newness of industry and complexities to do with patient access. We are thankful Norton Rose Fulbright were able to help guide Althea through the listing process and are proud to offer Australian's from all walks of life the opportunity to invest in Australia's premier licenced cannabis producer," said Joshua Fegan, Althea founder and chief executive.
Richard Fogl, NRF life sciences and healthcare leader, said that the global focus of the practice meant that NRF's Australian team was able to tap into the industry knowledge and experience of their Canadian colleagues.
"The transaction also highlights our understanding of the Australian regulatory landscape which we think sets us apart from many of our competitors," Fogl said.
The NRF team included regulatory partner Bernard O'Shea; real estate partner Justin Lucas; construction partner James Morgan-Paylor; tax partner Andrew Spalding; corporate partner Shane Bilardi; special counsel Adam Smith; senior associates Rohan Sridhar and Nicole Bury; and associates Chanel Mercurio, Jonathan Pham, Lara Sohn and Andrew North.