National firms advise on LifeHealthcare deal... UK trainees happy with salaries despite drop...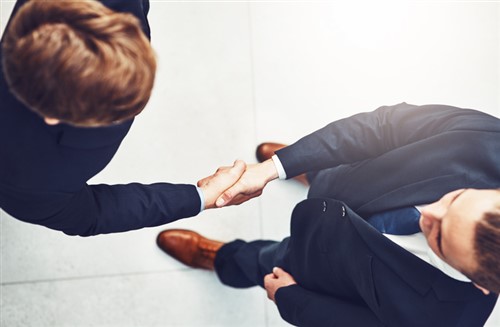 Partners in Paris and Houston will co-lead the global energy practice at Norton Rose Fulbright.
The pair will take over from current global head of energy, Sydney-based partner Simon Currie, who is establishing an energy-focused advisor business along with fellow Sydney partner Vincent Dwyer. Currie will remain as a consultant to Norton Rose Fulbright.
The firm has appointed Anne Lapierre, former head of energy for Europe, Middle East and Africa; and 30-year energy practice veteran John Mauel; to lead and promote the global practice from 1st June 2018.
"This is an exciting and challenging time for the energy sector. As a truly global industry, projects continue to go up and investments are made in all corners of the globe. I look forward to working with colleagues in our stellar global team who are well placed to advise clients, wherever they happen to be and wherever they are looking to invest," said Paris-based Lapierre.
National firms advise on LifeHealthcare deal
Lawyers from Gilbert + Tobin and Allens have advised on a AU$211 million deal involving publicly-listed medical device firm LifeHealthcare Group.
G+T advised LifeHealthcare scheme of arrangement with private equity heavyweight, Pacific Equity Partners (PEP), which was implemented last week.
Corporate Advisory partners John Williamson-Noble and Tim Gordon led the team, supported by Litigation partner Crispian Lynch, as well as lawyers Chris Morse, Jenny Leung, Will Ma, Alexandra Whitby, Joshua Ehrenfeld and Carla Corben.
Allens advised PEP in relation to the acquisition by Pacific Health Supplies Bidco Pty Limited, an entity owned by funds managed or advised by PEP.
Its team was led by M&A Partner and Co-Head of Private Equity Tom Story and leveraged finance Partner Mark Kidston and included M&A Partner and Healthcare Sector Head Jeremy Low, leveraged finance Managing Associate Rita Pang, M&A Senior Associates Apoorva Suryaprakash and Noah Obradovic, and Associate Tom Hall.
UK trainees happy with salaries despite drop
Average salaries for trainee lawyers at law firms in the UK have decreased by £560 per year (approx. AU$986) since a minimum level was scrapped.
But the Solicitors Regulation Authority says that since it made that move in 2014, trainee numbers have increased and they are more positive about their salaries.
The rule change meant that law firms would be required to pay trainees at least the UK's minimum wage.
An analysis on data of 33,000 trainees found that the majority (75%) felt that the change had not had an impact (either positive or negative). Most law firms (82%) agreed.
Trainees are now significantly more positive about salary levels. In 2012, only half of trainees surveyed said salaries would mean they would be able to continue training - this has increased to 83% in 2016.
"Given the value of legal services to the UK and significant unmet legal need, it is encouraging that the number of trainees continues to grow and that they are more positive about their futures," said Paul Philip, SRA Chief Executive.
However, there remains an issue for trainee lawyers from different ethnic groups, and Philip says the SRA will continue to address this.
"Although the pay gap between different ethnic groups has reduced since the removal of the minimum salary, it is disappointing that the data again highlights that Black and Asian solicitors are more likely to work in firms that pay less," he said.