M&A set for drop in 2020 says Baker McKenzie… Clifford Chance announces partnership to advance LGBT+ equality…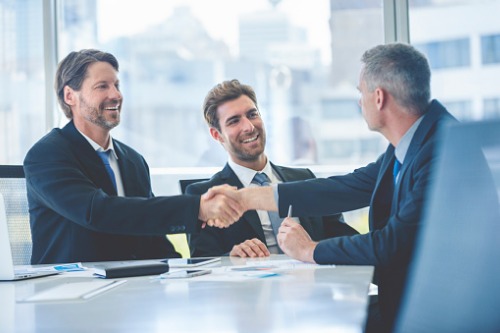 NRF adds two senior hires to Australia risk advisory team
Norton Rose Fulbright has added two senior hires to its multi-disciplinary risk advisory team in Australia.
Rajaee Rouhani and Kai Luck both join as senior advisors, in the Melbourne and Sydney offices respectively.
Rouhani has most recently been with HSBC in the Middle East and UK but was previously with HFW and DLA Piper.
Luck was previously with NRF in Melbourne from 2011 to 2012 and also spent some time as a lecturer and researcher at the University of Queensland, and as an advisor to the Assistant Foreign Affairs Minister of the Australian Commonwealth Government.
"Following the Hayne Royal Commission, many of our clients are in no doubt that their organisational culture, governance and accountability will be subject at some point to future scrutiny, and that this could come with potential new regulation, costs to their organisation, and reputational harm," said Norton Rose Fulbright partner and Australian head of risk advisory, Scott Atkins. "Our growing team of senior advisors, with real world experience from many of the industries we advise, offers a multi-disciplinary approach to assessing and addressing those risks."
M&A set for drop in 2020 says Baker McKenzie
Economic conditions remain uncertain and that will affect M&A activity in 2020 according to a new report from Baker McKenzie.
The global law firm's outlook, produced with Oxford Economics, shows a relatively strong North American deals market next year but Asia and Europe will suffer more from slower conditions and uncertainty.
Overall, global M&A is set to drop 25% in 2020 compared to 2019 with a 23% drop in IPO value.
Deals will total $2.1 trillion, down from $2.8 trillion in while the downward trend in IPO proceeds will mean a total $116 billion, down from an estimated $152 billion in 2019.
Bucking the trend will be North America is an outlier to the global trend with an expected $1.5 trillion in domestic and cross-border M&A by the end of 2019, an 8% decrease from 2018; and $1.1 trillion in deals for 2020.
"Coming off of 2018's highs, dealmakers in North America have had a fairly busy 2019, even though cross-border transactions activity is down," said Michael DeFranco, Global Chair of Baker McKenzie's M&A practice. "Right now though, investors are becoming concerned about high valuations and rising corporate leverage, and we've seen the market respond less-than-favorably to a number of large deal announcements recently. Going forward, we're working with clients on planning for a deceleration, though a recession in the U.S. is not likely in the cards."
In Asia, M&A activity is estimated to drop 18% from $634 billion in 2019 to $529 billion in 2020, with IPO activity expected to total $36 billion, a 43% decline from 2018.
Europe, where Brexit remains a challenge and Germany's economy is slowing, the forecast predicts 2020 M&A activity to fall from $567 billion in 2019 to $427 billion in 2020, a 25% decline.
"Global IPO activity has been slow overall this year with significant political issues weighing on markets. There were bright spots, including in the domestic US market, which outperformed its 2018 totals," said Koen Vanhaerents, Global Chair of the Capital Markets practice. "We're in for a turbulent 2020, but the appetite is still there for capital raising, and the pipeline, particularly in North America is quite robust. There is a light at the end of the tunnel in 2021, with Brexit resolving and European economies settling into a more stable place."
Technology, investor activism and private equity take centre stage in pushing transactions forward next year.
Clifford Chance announces partnership to advance LGBT+ equality
Clifford Chance will serve as international legal partner in an initiative with the Human Rights Campaign (HRC) to bring strategic impact litigation in support of LGBT+ rights and equality worldwide.
Working with HRC the firm will advocate for change and hold organisations and governments that discriminate against the LGBT+ community accountable.
This will include advising and helping HRC staff attorneys write and analyse legislation and regulations, direct and draft amicus briefs, and advise legislators at all levels of government on a wide variety of legal issues related to LGBTQ equality.