A group of more than more than 1,000 lawyers are arguing the referendum result was "influenced by misrepresentations of fact and promises that could not be delivered".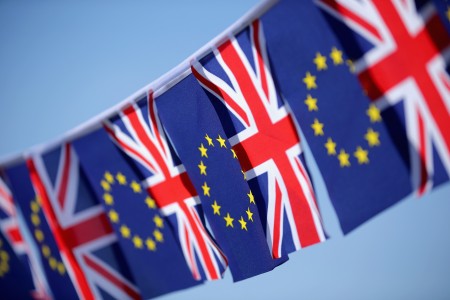 The British government must consult Parliament before any decision is made to leave the European Union, more than 1,000 lawyers will urge UK Prime Minister David Cameron.

Last month's historic vote to quit the EU was advisory and not legally binding, the lawyers said in a letter to Cameron to be delivered this week. Lawmakers should be allowed a free vote on an Act of Parliament before Article 50 of the Lisbon Treaty can be triggered and the two-year timeline to Britain's exit formally starts, they said.

"There is evidence that the referendum result was influenced by misrepresentations of fact and promises that could not be delivered," wrote Philip Kolvin, the lawyer who coordinated the letter, according to an e-mailed statement. "Since the result was only narrowly in favor of Brexit, it cannot be discounted that the misrepresentations and promises were a decisive or contributory factor in the result."

British voters chose to sever the country from the EU in a June 23 referendum that roiled markets, pushed the pound to its lowest level since 1985, threw the main political parties into turmoil and led to Cameron's resignation. It followed months of increasingly acrimonious campaigning, in which both camps were accused of misleading statements and smearing one another.

The lawyers called on the government to establish a Royal Commission to report on the benefits, costs and risks of a Brexit, before any parliamentary vote should take place. They said special consideration needs to be given to the populations of Scotland, Northern Ireland and Gibraltar who voted to remain inside the EU.

"Fully informed discussions and deliberations within and between our parliaments is the only proper constitutional way to achieve this," Aidan O'Neill, a lawyer who specializes in constitutional and EU law, said, according to the statement. "Precipitate or unilateral action by the U.K. government to trigger Article 50 will simply further divide us."

Top London law firm Mishcon de Reya said earlier this month it's representing a group of unidentified clients threatening legal action against the U.K. government if it starts the process of leaving the EU without first consulting Parliament.