PNG powerhouse to lead Corrs PNG litigators… Global firms take larger share of brand equity…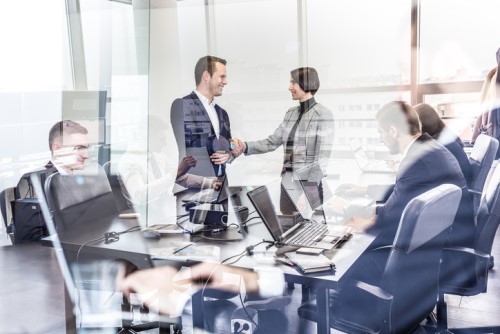 The trend for starting niche law firms and sharing services with other lawyers shows that entrepreneurial spirit is very much alive in the profession.
Figures from Hazelwoods, an accountancy and advisory firm for the legal profession, show that there were 514 applications to start new firms submitted to the UK's law firms regulator in 2017. That's 5% of the current 10,400 solicitor firms in the country.
"The legal profession is currently a hotbed of innovation and new business models – leading to a wealth of new start-up firms coming to market," commented Jon Cartwright, Hazelwood partner. "Many more partners realise the opportunities now available for them to create their own niche, sector-focused firm in a healthy market environment."
Along with the boutique firms, the report also highlights a rise in the number of lawyers working through 'platforms' where lawyers share services through a centralized hub.
"Developments in IT over the past decade have made it easier to create a much wider variety of law firm structures, beyond a traditional firm where all solicitors are based in the same building," added Cartwright. "For example, online portals mean lawyers can now assemble documents and communicate securely with clients even if all of the solicitors working on the case are in separate locations."
PNG powerhouse to lead Corrs PNG litigators
Allan Mana, one of the top litigators in Papua New Guinea, has joined the
Corrs Chambers Westgarth
as a partner in Port Moresby.
Mana will lead the PNG litigation team which includes two new associates.
As well as being an experience litigator with clients including major corporates and financial institutions, he is aa highly-regarded and preeminent advocate in the National Court.
"Few firms in PNG will have a domestic capability of the calibre that will be led by Allan, in conjunction with the enormous projects and oil and gas expertise of partner-in-charge of the Port Moresby office, Vaughan Mills.
Global firms take larger share of brand equity
Law firms in Canada face increasing competition from global players according to the latest Acritas brand index.
The analysis of the market shows that the share of brand equity enjoyed by national firms has slipped from 85% in 2012 to 69% in 2017. In that same period, global firms have increased their share from just 3% to 26%.
Canadian firm Blakes (Blake, Cassels & Graydon) lead the index followed by two further national brands: Mccarthy Tetrault; and Stikeman Elliott.
Norton Rose Fulbright is the highest-placed global firm at number 4 with Dentons at 8.
"While the firms making up the top ten have been consistent since the Index was first published in 2012, we see a lot of change further down the list which reflects clients' evolving needs," said Acritas vice president Lizzie Duffy. "Three major market forces that are shaping the way clients work with law firms are reflected in our research findings. These are globalization, a continued drive for value and a shift to lawyers who bring a business perspective."