The integrated claims management company was established just this June by an insurance specialist law firm
Sean Hayes has been named director and general manager of Paratus.
Paratus was established just this June by insurance specialist law firm HBA Legal. Credited as co-founders of Paratus are HBA Legal's founding partners and Hayes.
Hayes was formerly the national agencies and self-insurance manager at Insurance Australia Group's CGU Insurance. He has also held leadership roles in Xchanging, a business consulting company, and Allianz Australia.
With two decades experience in his field, Hayes will drive Paratus' "pathway" approach, which integrates the legal and risk expertise of HBA Legal and uses ICT solutions to reduce claims costs, the firm said. Paratus, which is part of the HBA Group, predominantly services London clients.
"This is a truly exciting time to be in the claims business. The tide is changing, clients need more for less. Long claims durations, inflated costs are no longer tolerated, and no longer acceptable," Hayes said. ""Lawyers have always been considered the costly part of the equation, but we're showing that actually, legal integration is the key to cost reduction."
Nathan Hepple, a founding partner at HBA Legal, said that the law firm has long collaborated with claims managers and third-party administrators. However, Paratus was established as a way to evolve the model to suit clients wanting a one-stop-shop, he said.
"Insurance clients simply need things done more efficiently. They need to see continual improvement, they need to see costs coming down," Hepple said.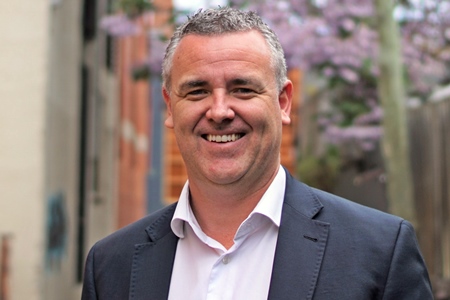 Sean Hayes
Related stories:
Growing NewLaw firm appoints new COO
NewLaw outfit launches secondment product