The framework has been published in the hopes of widespread adoption by the industry.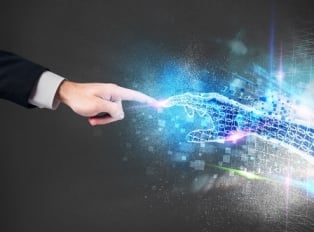 King & Wood Mallesons' Australian branch has developed a new smart contract framework that seeks to harmonise the growing trend of automation and the need for lawyers.
The introduction of the framework comes after the hack of the Decentralised Autonomous Organisation (DAO) in which about US$50 million worth of digital currency was siphoned out by an attacker.
Called by the law firm as the Digital and Analogue architecture for smart contracts, or DnA for short, the framework has been published and is open-sourced.
What King & Wood Mallesons is advocating with the DnA is an in-between approach to smart contracts that does not cut out the role of lawyers in the process.
DAO hack aftermath
The DAO, in essence, is a collective and decentralised investment facility. Central to it coming into existence is the emergence of the smart contract and the blockchain.
Smart contracts are agreements that can execute part of its function itself. These agreements are entered into, kept track of and executed through a digital system.
The advantage of smart contracts is that they have less risk of error and are faster. When coupled with a blockchain – a digital ledger system that uses a network to verify transactions ­– smart contracts become very much resilient to attacks.
The DAO is an application on the blockchain maintained by the Ethereum Foundation. As an investment facility, participants contributed digital currency called
ether
and they vote how the investment facility operates through software.
The DAO raised US$150 million from more than 11,000 participants during its funding. However, an attacker earlier this month succeeded in exploiting a loophole in the DAO code, not the Ethereum blockchain, to siphon a large chunk of the DAO's fund.
The attack, according to King & Wood Mallesons, shows that human intervention could have easily fixed this incident.
The DnA solution
There are fears that the rise of smart contracts and blockchains will lead to lawyers' services becoming increasingly unneeded.
Instead of having a lawyer draw up an agreement between two parties, code can be crafted for a system to form smart contracts that execute automatically.
However, King & Wood Mallesons believes that despite the increased adoption of smart contracts and blockchains, lawyers will always be needed.
In the firm's announcement of the DnA architecture penned by Sydney partner Scott Farrell and Claire Warren, Roslyn Hinchliffe and Johanan Ottensooser, it said that human judgement is still needed when dealing with complicated contracts such as those in the financial market.
This is to assess an extraordinary range of possibilities and to take into account facts and circumstances which are far beyond the terms of any contract, it said.
"It is just not efficient to try to turn a whole contract into computer code, unless it is truly very simple. And financial markets contracts are not very simple. So if a financial markets contract wants to be 'truly smart' then it needs human judgment as well as computer automation," the firm wrote.
With the DnA contract architecture, there are "digital terms" which can be efficiently automated and "analogue terms" which require human work.
Essentially, the grunt work can be automated but when needed, lawyers are called upon by the digital to sort things out.
The firm showed how the framework can be used in simple interest rate swaps to showcase the potential of it working for other types of transactions.
King & Wood Mallesons noted, however, that its DnA architecture which is open-sourced on their
Github repository
is still a prototype for testing and discussion and should not be used for real transactions.