A new managing partner has been confirmed for a major Australian firm, and the recipient has labelled his election as "one of the best moments" in his professional career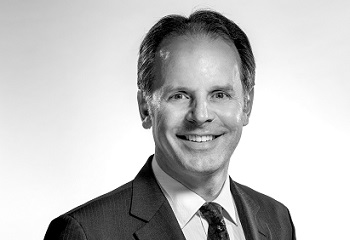 Australian commercial law firm Henry Davis York (HDY) has confirmed the election of a new managing partner, effective 1 January 2015.
Michael Greene
, one of the firm's top litigation partners, was elected for a three-year term after a robust selection process which culminated in a partnership vote.
Greene, who has also held numerous senior leadership roles including as a member of the board, leader of the firm's commercial disputes group and head of the firm's government sector practice; says the announcement of his election "was one of the best moments in my professional career".
"I feel privileged to have been with Henry Davis York for 21 years, for the opportunities I have been offered and for the great people I have worked with. Henry Davis York is part of who I am, and I am excited about the possibilities for all of us that lie ahead," he told
Australasian Lawyer
.
He also praised outgoing managing partner
Sharon Cook
, who he will be working alongside in the coming months to ensure a smooth transition.
Greene says he's most looking forward to continuing to address the challenge of adding global value from a domestic base as the firm adapts and responds to an "incredibly dynamic" legal market in Australia.
He's already been instrumental in formulating and implementing sector, client and performance strategies which have strengthened HDY's market position.
Scott Atkins, acting chairman of the board says Greene impressed the partnership with his passion for the potential within the firm, and his commitment to bringing it to the fore.
Notably, he's been particularly focused on differentiating HDY in the eyes of clients, furthering the financial performance of the firm and engaging all of employees with the firm's direction for the future, Atkins says.
Greene admits it's not going to be an easy ride: "The biggest challenges in the Australian market relate to competition, and addressing the challenge of continuing to deliver value for increasingly sophisticated clients," he says.