New IP partner for 'two Birds' in Singapore… Ince & Co hires maritime specialist… IBA's Human Rights Institute condemns killing of Myanmar lawyer…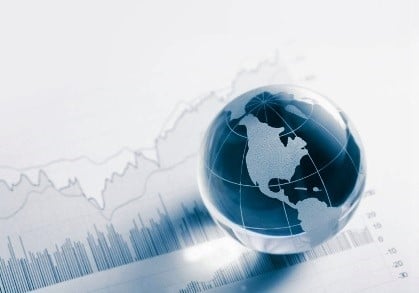 New global law firm launches
The combination of Eversheds and Sutherland, Asbill & Brennan has gone live as global law firm
Eversheds Sutherland
.
The enlarged firm has 2,300 lawyers in 61 offices across 29 countries and includes China, Hong Kong, Japan, India and Singapore among its locations. It is a top 10 UK firm and top 40 US and global firm.
Announced in December, the merger realises the vision of Eversheds to become a truly global law firm by adding strong capability in the US.
The global firm will be led by joint-CEOs, Lee Ransom and Mark Wasserman, with Ransom also the managing partner of the international LLP and Wasserman serving as managing partner of the US LLP.
The pair will lead a management team of six and the firm will be overseen by a global board of ten.
No significant changes to the structure of either side of the firm are expected and practice areas will mostly be co-led.
New IP partner for 'two Birds' in Singapore
Bird & Bird has appointed Anan Sivananthan as a partner in its IP practice in Singapore.
He joins from one of the law firm's long-term clients, Creative Technology Ltd where he led the global legal team and was associate vice president. Previously he was with city-state law firm Drew & Napier as a partner but originally trained in the UK as a barrister.
Ince & Co hires maritime specialist
Ince & Co has hired Ton van den Bosch as counsel in its Singapore office to advise on projects and maritime infrastructure.
The former general counsel for an international FPSO company and a major terminal developer and operator, advises at all stages of the economic life-cycle of infrastructure projects in the energy and maritime sector.
IBA's Human Rights Institute condemns killing of Myanmar lawyer
The killing of Muslim lawyer U Ko Ni in Myanmar on Sunday has been condemned by the International Bar Association's Human Rights Institute.
The lawyer was killed as he prepared to leave Yangon International Airport following a government-organized visit to Indonesia and in a statement IBAHRI co-chair Hans Correll said:
"The killing of U Ko Ni is not only a tragic loss for Myanmar, but also a very dark day for its legal profession and the rule of law. The IBAHRI wholeheartedly denounces what appears to be a calculated act of murder."
He called for a thorough and impartial investigation:
"Myanmar's authorities must ensure that the rule of law prevails by carrying out an investigation into his killing and holding a fair and public trial in an independent court, which guarantees that whoever is responsible for this crime is brought to justice."