Baker McKenzie appoints services centre leader as global COO… Strategic alliance means further expansion for Dentons…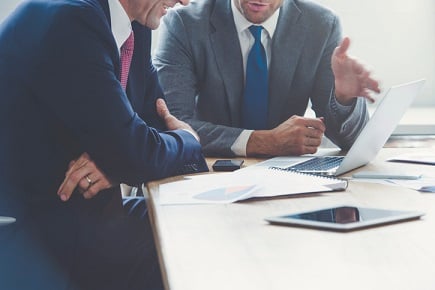 New Asia Pacific leader for global firm
Freshfields
has appointed disputes partner Georgia Dawson as its regional managing partner for Asia Pacific.
She succeeds Robert Ashworth who steps down from an extended 6-year term but will remain in a leadership role as co-head of Freshfield's global M&A practice.
Dawson joined the firm 13 years ago and has built a reputation working on many high-profile cross-border disputes and contentious regulatory matters. She will continue to split her time between Hong Kong and Singapore.
"It's a great honour to succeed Rob as Regional Managing Partner for Asia, and I look forward to harnessing the considerable opportunities that I see for the firm in this dynamic region," commented Georgia Dawson.
Baker McKenzie appoints services centre leader as global COO
Jason Marty has been named as the new chief operating officer at Baker McKenzie.
Marty has been leading the team at the firm's global services centre in Northern Ireland which he launched 3 years ago and has been with the firm since 2001.
He will replace Craig Courter who is leaving the firm with Marty taking up the role from 1st July based in Chicago.
Strategic alliance means further expansion for Dentons
Dentons is further expanding its global presence with a new strategic alliance in Brazil.
The arrangement with respected national firm Vella Pugliese Buosi Guidoni gives Dentons access to 13 partners and 116 fee earners across two offices, in Sao Paulo and Brasilia.
"We are growing faster in Latin America—and with truly high quality firms—in a way that no one has ever done before," said Elliott Portnoy, Global CEO of Dentons. "The speed and quality of our growth in this region are unprecedented."
The proposed alliance follows the launch last year of Dentons López Velarde in Mexico and Dentons Cardenas & Cardenas in Colombia, as well as earlier this year the launch of Dentons Muñoz in Central America.