The application helps this top firm's clients easily create bespoke solutions by taking familiar tasks and adapting them to the particular needs of a matter.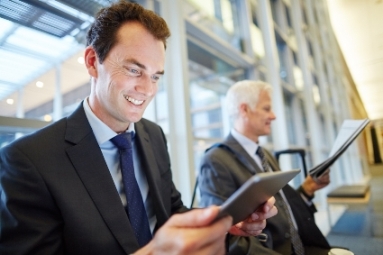 MinterEllison
has created a new software solution that makes it easier for clients to manage legal matters they have pending with the law firm.
With the ME Taskflow, the MinterEllison team built an application that draws on a repository of activities that can be applied across multiple legal practice areas without additional tailoring and coding.
Using these common tasks, of which the app has more than 300 and growing, users can more easily create a management plan for the life cycle of each of their legal matters.
According to MinterEllison, each task includes everything a user needs to complete the activity, including know-how and precedents, while also allocating the activity to the most appropriate person on the legal team.
ME Taskflow is already getting international attention for Minter Ellison, as the matter management solution was recently awarded the Innovative Project of the Year (Client-Facing) by the International Legal Technology Association at its annual Distinguished Peer Awards in Washington, D.C.
Andrew Cunningham, MinterEllison partner and innovation chief, said that the solution is the fruit of the labours of not only lawyers but their developers and knowledge management specialists.
"It's a testament to the depth of amazing talent in MinterEllison and a demonstration of our ability to be world-beaters when we collaborate, innovate and inspire," he said.
The latest award is a landmark for the firm, he noted, because of the category it was given in.
"What is especially exciting about this award is that it is client-facing. We are very focussed on building a deep innovation capability and culture at MinterEllison – to take innovation from a 'tick the box' exercise to being at the core of the way our firm does business," Cunningham said.
The top firm's innovation chief also said that ME Taskflow is part of MinterEllison's broader agenda to innovate in the services they offer which includes how services are executed and priced.
ME Taskflow: our next-generation matter management solution from MinterEllison on Vimeo.