Dentons' Mauritius mergers go live… Law Society warns of 'new hoops' from no-deal Brexit…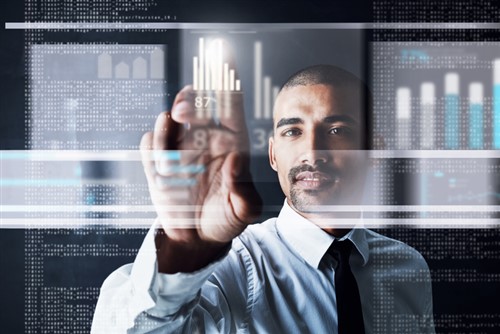 Winning new business is the growth priority of most law firms according to a new survey.
But it says that marketing and business development leaders need to align their programs to the larger challenges and opportunities of their firms with a combination of poor visibility and data gaps limiting most firms' ability to execute business development effectively.
The survey from Intapp, a US firm that provides business applications to professional services firms – in partnership with Calibrate Legal - shows that more than 70% of new law firm business is via additional business from existing clients, while 10% comes from referrals from existing clients.
The report also reveals the lack of formal sales methodology with more than 30% of firms having difficulty identifying prospects and/or the right opportunities to pursue. More than 25% do not use client feedback data in their client retention and business development efforts.
Other insights gained from the survey of firms ranging from 50 to 2,500 lawyers, include the observation that firms spend most of their time being reactive; limiting their ability to pursue new business.
"Our data shows that the business development landscape is extremely competitive and that many law firms are struggling to modernize," observed Jennifer Scalzi, Founder and CEO of Calibrate Legal. "Firms must evolve rapidly to integrate people, process and data to differentiate themselves, showcase specific and relevant expertise, better advocate for clients, and to ultimately grow profitable revenue."
Dentons' Mauritius mergers go live
The combination of Dentons with two elite law firms in Mauritius has launched this week.
Dentons Mauritius was formed from the local firms Mardemootoo Solicitors and Balgobin Chambers and is part of the global firm's pan-Africa strategy which has recently added a leading firm in Kenya.
"Our combinations in Mauritius, a country with enormous potential and a very high GDP, are two large steps forward for our Africa growth strategy," said Noor Kapdi, CEO of Dentons' Africa region and Managing Partner of Dentons South Africa.
Law Society warns of 'new hoops' from no-deal Brexit
If the UK and EU fail to reach a Brexit agreement, then lawyers working across both jurisdictions will face additional burdens.
The Law Society says that Registered European Lawyers, currently able to operate freely in the UK, will end and lawyers will need to re-register as Registered Foreign Lawyers, or requalify.
Although responding specifically to a UK government technical note, British lawyers could face similar burdens to practice in the 30 European Union (EU) / European Economic Area (EEA) countries.
"The fact is that after Brexit all the measures that have been introduced to create a single market where EEA lawyers can operate in each other's jurisdictions will no longer apply to Britain," said Law Society president Christina Blacklaws.
She further highlighted the additional cost, especially those small and medium firms which employ EEA lawyers and operate on tight margins.
"That's why we continue to call on the government to put mutual market access at the heart of its Brexit priorities. Legal services are one of Britain's greatest exports – it's worth almost £30bn annually to the UK economy and one of its key requirements is to be able to recruit talent
internationally and support businesses in the UK and EU," added Blacklaws.