The Bar Council of India has revealed a startling statistic about the country's legal profession… International law firm launches corporate crime & fraud unit… Court fee increases will impact justice says Law Society…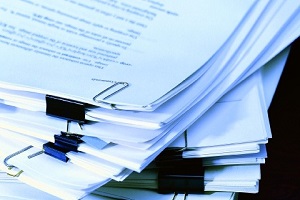 Shocking revelation about Indian legal profession
The Bar Council of India has revealed a startling statistic about the country's legal profession; 30 per cent of lawyers are fake! Speaking at an event at the weekend chairman Manan Kumar Mishra said the council was in the process of finding and taking action against those that do not hold genuine law degrees. According to The Times of India many of these fake lawyers are responsible for the strikes and other issues affecting court proceedings in the country. The Bar Council is embarking on a verification process for lawyers' certificates to practice and is also planning National Law Colleges around India which it says will be of higher standards than the 1000 law colleges in the country currently.
International law firm launches corporate crime & fraud unit
Taylor Wessing has today announced the launch of a Corporate Crime and Fraud Unit dedicated to assisting clients prevent, detect and respond to corporate wrongdoing. The unit is an amalgamation of a number of services the firm already provides and is in response to the increased risk from regulatory requirements to cut down incidents of fraud and corporate misconduct.
Court fee increases will impact justice says Law Society
The UK government has been criticised for its decision to increase court fees; a move that will have a negative impact on justice for individuals and small businesses according to the Law Society. Claims for more than £200,000 (AU$426,000) will be affected by a hike of more than 1000 per cent, including the 600 per cent already imposed in March 2015, which the society says will mean the denial of access to justice for many. Law Society president Jonathan Smithers commented: "The civil courts are the backbone of a fair society and a prosperous economy. I urge the government to look at the wider impact of the Ministry of Justice's increased fees." Among the types of cases that will be affected are debt recovery, compensation claims and recovery of property.