Male lawyers prepared to choose life over career according to a new study… New global head of TMT, IP at Linklaters… Canadian lawyers delay ownership reforms… Judge rules that "Happy Birthday" copyright is invalid…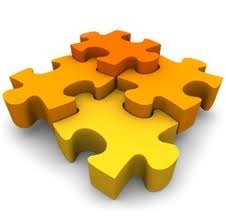 Male lawyers prepared to choose life over career
A forthcoming report has found that there is a shift in the views of an increasing number of male lawyers when it comes to their careers. The study undertaken by the Hastings
College of Law
at the University of California found that work-life balance has become so important that more male lawyers are prepared to give up a high-flying career in favour of family life. Co-author of the report Joan Williams told the Huffington Post: "Many men are where mothers were 20 years ago."
Although leaving a big law firm is less of an issue, leaving the big money behind is less appealing. That said, some US firms that are operating with lower overheads allowing lawyers to still be well rewarded. The report also shows that lawyers are not necessarily looking to work part-time; 40-50 hours are workable where flexible working options are offered.
New global head of TMT, IP at Linklaters
Richard Cumbley has been appointed global practice head of technology, media and telecoms & IP at Linklaters. Cumbley has been a partner at the firm for 8 years and his new role is effective immediately. He will hold the position for 4 years and succeeds John Crozier.
Canadian lawyers delay ownership reforms
Plans to allow non-lawyers to own a controlling stake in law firms in Ontario have been postponed. The Globe and Mail reports that the Law Society of Upper Canada was considering the proposals and will debate ownership at a meeting on Thursday, but it is not now recommending allowing more than 49 per cent ownership by non-lawyers. Currently Canadian law firms must be owned entirely by lawyers with the exception of professional corporations in Quebec in which non-lawyers can hold minority stakes as long as the controlling stake is held by lawyers.
Judge rules that "Happy Birthday" copyright is invalid
A music publishing company which has collected royalties for decades on the song "Happy Birthday" has lost its claim to continue to do so. US district judge George H. King has ruled that the copyright bought by Summy Co., now a part of Warner Chappell Music, was for a specific arrangement of the tune and not the lyrics or the tune itself. It means that the song is now officially free of copyright.