Major blow to alternative business structures… International firm recognized for pro bono… Social mobility still an issue in the Magic Circle…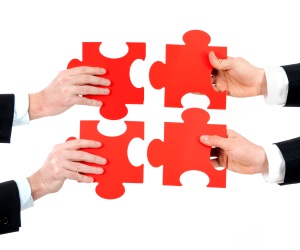 Major blow to alternative business structures
One of the most high profile alternative business structures in the UK legal profession is to be put into administration and broken up. Parabis Group, which employs 2,000 lawyers and support staff, was the first law firm to receive investment from private equity backers when the UK's legal services market was liberalised. There have been relatively few ABS firms entering the market and this latest development could deter others. Parabis will be broken up into operational units; its largest is Plexis Law, one of Slater & Gordon's rivals in the personal injury space. Sky News says that the group is unlikely to recover enough from the unit sales to cover debts and that jobs are not likely to be affected ahead of any sales.
International firm recognized for pro bono
The global network for public interest law, PILNet, has recognized international law firm
DLA Piper
for its pro bono work in Europe. The European Award for Partnership in the Public Interest was in recognition of the firm's work on the rights of refugees, asylum seekers and stateless people; very much in focus in Europe due to the current inflow from Syria and other war torn nations.
Social mobility still an issue in the Magic Circle
Half of all partners working in the Magic Circle firms in London are privately educated. That's the finding of a survey which found that social mobility in the legal profession is largely unchanged from three decades ago. The Law Society Gazette reports that around three quarters of senior judges and top QC's also come from private schools; in the population as a whole the figure is just 7 per cent. David Morley, Allen & Overy's senior partner told The Gazette that law firms must shoulder a large part of the responsibility for addressing the issue.