New figures reveal that the working day for law firms has increased… Leadership transition plans revealed by Dechert… International law firm names one of the best workplaces for millennials… Lawyers set to strike over legal aid cuts… US firms increase IT spending…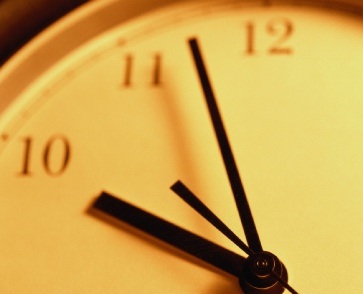 Law firms see greatest increase in out of hours demands
New figures reveal that the working day for law firms has increased with a greater percentage increase in out of hours calls than other sectors. The data from telephone answering company AllDayPA shows that since 2012 the average increase in calls to businesses before 9am and between 6 and 8pm has been 41 per cent; for law firms it's almost double. While IT and maintenance firms have seen out of hours calls increase by around the average, demand for lawyers out of hours has soared by 80 per cent. AllDayPA's Sue Ratcliffe noted: "Clients are starting to care less about checking opening hours and just presume that if they're working then others should be too." She says it shows that working 9 to 5 is now a myth.
Leadership transition plans revealed by Dechert
Global specialist law firm Dechert LLP has announced that its partners have re-elected Andrew J. Levander and Daniel O'Donnell to continue in their existing leadership roles as chair and chief executive officer, respectively. O'Donnell will serve as CEO until June 2016 before being succeeded by Henry N. Nassau for a four-year term; Levander will continue as chair until June 2019.
International law firm names one of the best workplaces for millennials
International law firm Cooley has been named one of the best workplaces for millennials by Fortune magazine. The IP specialists ranked number 39 on the list just ahead of US firm Baker Donelson at number 44, the only other law firm in the top 100. Cooley, which is in a period of international growth, was named one of best companies to work for across all demographics earlier this year.
Lawyers set to strike over legal aid cuts
British lawyers may be on strike this week as those in the criminal justice sector protest at cuts to the legal aid budget. A group representing the 37 largest legal aid firms has pledged to support the action according to The Independent, which will give a boost to the smaller firms that are planning action. Seen as a direct challenge to the UK's new justice secretary Michael Gove, the action by an estimated 9,000 lawyers is set to bring severe disruption to criminal court proceedings. It's expected that lawyers will be available for the most sensitive cases to avoid defendants being bailed by police.
US firms increase IT spending
Technology is taking a larger slice of law firms' budgets according to Bloomberg. It reveals that last year around half of US law firms increased spending on IT by an average 2 to 4 per cent. However the figures show that law firms are still cautious when it comes to investing in new technology as most of the spending was for upgrading existing computers, networks and software.