Insurance exec doubts the ability of law firms to embrace diversity… Senior litigator joins international law firm in Hong Kong… Property Council Award for Aussie lawyer… UK legal system continues to learn new lessons…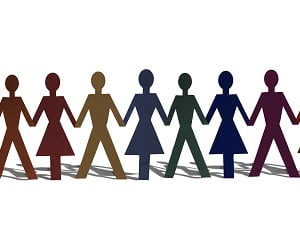 Insurance exec doubts the ability of law firms to embrace diversity
Much is written about big law firms and their quest for diversity; many of the most-recognisable global law brands have clearly stated targets. However, for some outside the profession, there is scepticism about whether these aims are achievable. One of the doubters is Mark Roellig, executive vice president of Massachusetts Mutual Life Insurance Company, who told Bloomberg that the business model of most law firms is not conducive to driving diversity: "You don't need diversity to sell hours," he said. Roellig has also revealed that his company, whose CEO is African-American, stopped working with the defunct Bingham McCutcheon over its lack of diversity and that diversity is "part of the discussion" about which law firms they do business with. He says that generally in-house legal teams have a better mix of ethnicity and genders than law firms.
Senior litigator joins international law firm in Hong Kong
Adrian Yip has joined the Hong Kong office of international law firm Morrison Foerster as a commercial litigation partner. He joins from Winston & Strawn where he was head of the Asia Litigation practice based in Hong Kong.
Property Council Award for Aussie lawyer
The Property Council of Australia has recognised the achievements of a Perth-based real estate lawyer from Clayton Utz. Clare van Drunen was named the Stan Perron Young Achiever of the Year. She was one of three finalists for the award which is open to young property professionals aged between 26 and 35.
UK legal system continues to learn new lessons
Figures from the UK Ministry of Justice show that employment tribunal cases have fallen by over 60 per cent in the two years since substantial charges were introduced for people wishing to bring a case against an employer. The charges, which can be as much as £1,200 (AU$2,400) were meant as a way to fund the tribunal service but it was perhaps inevitable that those who have lost their jobs and are seeking a tribunal often do not have spare finances. Jonathan Smithers, president of the Law Society says that those on lower incomes are especially disadvantaged by the fees, and added: "Everyone needs employment tribunals that are fair and affordable. They must work for both employers and employees." A review of the impact of the fees is due to be undertaken by the Justice Committee.