Foreign law firms will have the opportunity to practice in two Asian markets which are currently heavily restricted… Singapore firm launches contract lawyers' service… New managing associate for Sydney firm… Russian data law to create hurdle for businesses…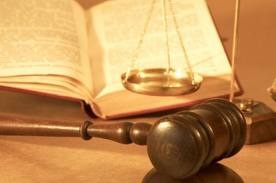 Korea, India ready to open up legal markets
Foreign law firms will have the opportunity to practice in two Asian markets which are currently heavily restricted. South Korea has been liberalising its legal profession over the last few years but big changes will be implemented from next year following a review by the Ministry of Justice this month. The Korea Herald reports that from July 2016 European law firms will be allowed to enter into joint ventures with local firms, hire local lawyers and finally to be able to practice certain aspects of domestic law. American firms will have the same privilege from March 2017. Currently foreign firms are only allowed to have a representative office and provide consultation on international law.
India is also considering opening up to foreign firms and the government has told World Trade Organisation members that it will only do so after consultation with stakeholders. A government official told The Hindu Businessline that entry will depend on other countries' willingness to open up their borders: "We will negotiate separate agreements with individual countries and only offer access to our market if we get the same in return."
Singapore firm launches contract lawyers' service
Singapore law firm Rajah & Tann has launched a contract lawyers' service to provide lawyers for short-term in-house counsel and project work. The service, R&T Asia Resources, is sourcing lawyers from its own alumni initially and will look to its regional offices to boost the current team of 11. The firm says that it expects to benefit from a growing trend of lawyers wanting to work part time, especially women with children.
New managing associate for Sydney firm
Allens has appointed Benjamin Downie as managing associate in its banking & finance practice. Downie joins from Gilbert + Tobin and will be based in Sydney.
Russian data law to create hurdle for businesses
Businesses, including law firms, could fall foul of a new data protection law that comes into force next month. Russia is implementing legislation which demands that any data stored about Russian citizens must be stored in Russia. That will mean a change for how firms store data if they do business with Russian citizens or risk fines.
Research firm Gartner carried out a survey recently across seven countries including Australia. It found that out of 357 large firms (revenue of US$50 million plus) a third of surveyed organisations will appoint a local IT provider to manage data storage and processing, while 28 per cent will simply look to place a copy of the relevant data onto a local server in Russia.
Others are planning to withdraw business from Russia (19 per cent) or expect to ignore the law until they are investigated by the local authorities (18 per cent). Gartner says that there is still some clarification needed about the law.