Two firms have received the first approval for a joint venture in the Shanghai Free Trade Zone… Yet another expansion for Dentons as it hires team of 30… UK could face a major shake-up of human rights… Author files copyright claim over movie The Cabin in the Woods…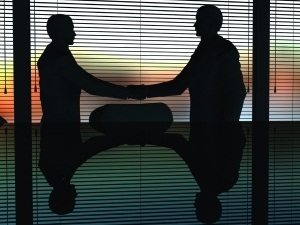 International law firm in first joint operation in China's SFTZ
International law firm Baker & McKenzie and RPC firm FenXun Partners have announced that they have received the first approval for a joint venture in the Shanghai Free Trade Zone (SFTZ). Bakers opened its Shanghai office in 2003, having been the first international firm licensed in China when it opened in Beijing in 1993. FenXun was formed in 2009 and has its main office in Beijing together with a branch office in the SFTZ. The approval from the Shanghai Bureau of Justice means that the joint venture will be the first to offer both international and RPC law advice to their clients.
Yet another expansion for Dentons as it hires team of 30
Dentons has hired a team of 30 from White & Case in Budapest. The move will take place on May 3 and will see the end of White & Case having an office in Hungary, although it will continue to represent clients in the country and wider Eastern European region. Last week Dentons announced a US merger.
UK could face a major shake-up of human rights
The UK could repeal the human rights' laws, withdraw from the jurisdiction of the European Court of Human Rights and allow the UK Supreme Court to be the final word on human rights cases. The measures are part of the manifesto of the UK Independence Party, which is seeking to gain ground in the forthcoming election. While the likelihood is that the election will see either a Conservative or Labour win, UKIP is one of the smaller parties that could hold the balance of power if there is no overall majority. Its main policy is withdrawal from the EU but other legal matters it has pledged is the training of advisers to offer basic legal advice at food banks. It also wants clearer guidance on what is and isn't a criminal offence and an update on sentencing.
Author files copyright claim over movie The Cabin in the Woods
An author has filed a US$10 million copyright infringement claim against the screenwriter and production company behind the 2012 movie
The Cabin In The Woods
. Peter Gallagher alleges that the film plagiarises his novel
The Little White Trip: A Night in the Pines
which he self-published in 2006. The lawsuit, filed in the US District Court in California alleges that: "Comparing the book to the film, the plots, stories, characters, sequence of events, themes, dialogue, and incidents portrayed in the two works are fictional and, in many respects, the elements in the two works are virtually identical." The lawsuit names screenwriter Joss Whedon and movie studio Liongate as defendants.