An international law firm has closed its office in Beijing after 15 years… New finance partner for CC in Sydney… Bird & Bird has 41 'IP Stars'… Apple manages to avoid US$532.9 million damages claim…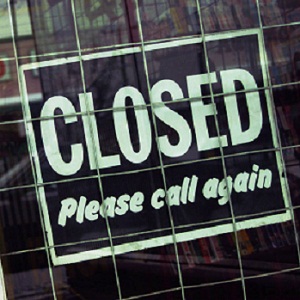 International law firm exits Asia
Chadbourne & Park has closed its office in Beijing after 15 years, leaving the international law firm without a physical presence in Asia. Bloomberg reports that the Beijing office is the third that the firm has closed in the region having exited Singapore and Hong Kong during the Asian financial crisis in the late nineties.
New finance partner for CC in Sydney
Clifford Chance has announced that Richard Gordon will be joining its finance practice in September. Based in Sydney he will work closely with partner Caroline Jury, head of finance in Sydney, as well as focus on project and infrastructure work with partners Philip Sealey in Perth and Nicholas Wong, global co-head of the worldwide projects group, in Singapore.
Bird & Bird has 41 'IP Stars'
Forty-one lawyers from international firm Bird & Bird have been recognised as 'IP Stars' by Managing IP. The award is made following consultation with peers and clients in London, New York and Hong Kong.
Apple manages to avoid US$532.9 million damages claim
A judge in the US has ordered that damages awarded against Apple in a software patent case should be decided at a new trial. A court decision in February upheld a claim by software maker Smartflash that Apple had infringed some of its patents and was awarded U$532.9 million. However the world's wealthiest firm managed this week to persuade a judge that the claim was agreed by jurors without full understanding of the level of infringement. Apple argued that the damages were likely to have been based on the full market value of the product concerned without distinction between patented and unpatented features. The judge agreed and Smartflash will now have to wait until September to see what a new trial to consider damages will take place.