An international firm has expanded it's German reach, hiring a team from Ashurst… Bakers hires Ince's Singapore energy head… SBM Legal partner elected president of NZ Law Society… Law Society concerned about UK 'snooping' law…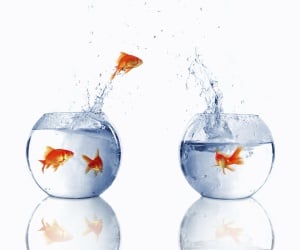 International firm expands with Ashurst hires
US-based law firm Goodwin Proctor has expanded its reach with the opening of a new office in Germany and the hire of a team from Ashurst. The Global 50 law firm, which has a Hong Kong office, is expanding at a slower pace than some of its peers, a strategy described by its chairman David Hashmall as "consistent and measured." The Ashurst's hires include former managing partner of the firm's German offices from 2009-13, Peter Junghänel; Stephan Kock, head of its finance practice for 8 years; Marc Bohne, real estate specialist; and Lars Jessen, also a real estate specialist along with M&A and PE. It will leave the real estate team at Ashurst with just two partners.
Bakers hires Ince's Singapore energy head
Martin David is leaving Ince & Co's Singapore office to join Baker & McKenzie as a partner. David currently heads up the energy practice at Ince and is another blow to the firm which also lost its managing partner to Reed Smith, along with the head of its alliance partner Mohan Subbaraman.
Law Society concerned about UK 'snooping' law
Proposed changes in legislation in the UK will not provide protection for confidential communications between lawyers and their clients. The British Home Secretary has set out plans for an investigatory powers bill which, opponents say, will allow the government and its agencies to snoop on internet usage and communications of all UK citizens. The Law Society has expressed concern that there is no specific proposal to protect legal privilege. The Society, together with the Bar Council, is lobbying the government to amend the bill to include the protection.