New report reveals how the role of general counsel is evolving… Another US firm enters Asia-Pac market… Competition lawyer joins Gibson Dunn in Hong Kong… Lawyers' Taj Mahal claim rejected…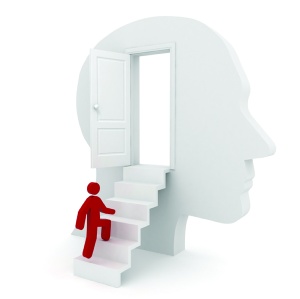 Inside the head of general counsel
An event held by the Corporate Counsel & Compliance Exchange earlier this year brought together more than 100 corporate and compliance leaders from international organisations. A report has just been released highlighting the findings of the event. Asked about the role of general counsel there were some revelations about how things are evolving with comments such as "the directors don't want a lawyer they want an answer" and "there are other people in the team who know a lot more about law, but the skill of a GC is sniffing out the risk." Prevention rather than cure was a key theme from the delegates' comments.
The delegates also talked about effectively using, often limited, legal resources. Innovation is vital and lawyers having an overview of the whole business is key. Efficiency is another main theme with the use of technology helping to drive down costs for in-house legal teams.
Another US firm enters Asia-Pac market
Another US-based law firm has expanded to the Asia-Pac market following some of the biggest international legal brands. McGuireWoods has only two offices outside the US (London and Brussels) but has now launched a strategic alliance with Chinese firm FuJae Partners. FuJae is also new to the market as of Dec. 1 but its founding partners are experienced lawyers Richard Yao and David Dingfa Liu previously of JunHe; and Guangming Liu who also spent many years at JunHe before joining HuiZhong. All three are Chinese natives and studied law in the US. The firm's office is in Shanghai.
Competition lawyer joins Gibson Dunn in Hong Kong
Sebastien Evrard is to join the Hong Kong office of Gibson Dunn & Crutcher as partner. His practice focuses on competition and antitrust and he is experienced in Asian and European law and is admitted in Brussels and as a solicitor of the High Court of Hong Kong. He joins from
Jones Day
.
Lawyers' Taj Mahal claim rejected
India's Taj Mahal is one of the most famous monuments in the world and for the last year it has been the subject of a claim by a group of lawyers from Agra, where it is located. They say that the ancient building is a Hindu temple dedicated to the god Shiva and that it should be handed over to Hindus. They say that their lawsuit is supported by "substantial evidence" but the Indian government disagrees and says that it was built by Mughal emperor Sha Jahan, who was a Muslim. As part of the lawsuit the lawyers want a restriction on Muslims praying at the monument.