Law firms are likely to begin practicing in India within 5 years, says justice minister… Ashurst loses 9-strong team including managing partner to US rival… Bakers adds arbitration partner in Tokyo… KWM partner exits in London… Lawyers could step into to avoid Greek euro exit…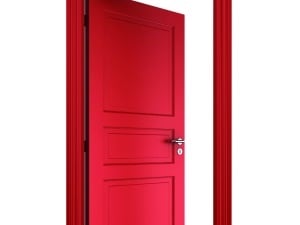 Indian market will open up to foreign lawyers
As the government and the legal profession in Indian begin talks on the admission of foreign law firms the country's finance minister says it's a case of "when" not "if". Shailesh Vara told an audience at the Indian Law Society that foreign law firms are likely to begin practicing in the country within five years. He said that there is now a real thirst for liberalisation from Indian law leaders but he also addressed concerns that foreign firms were seeking to practice Indian law and putting local lawyers' work at risk. Mr Vara said that the small number of Indian lawyers practicing commercial work would benefit from international firms coming in.
Ashurst loses 9-strong team including managing partner to US rival
International law firm Ashurst has lost a team of nine lawyers to US-based rival Paul Hastings. Among the departures from the New York and Washington DC offices are Ashurst's US managing partner Eugene Ferrer along with its securities group co-head Scott Faga. Paul Hastings is boosting its collateral loan obligation capabilities across its offices in the US, Hong Kong and London.
Bakers adds arbitration partner in Tokyo
Joel Greer has joined the arbitration practice of Baker & McKenzie in Tokyo. He will focus on international arbitration matters in multiple sectors including construction. Greer trained in the US but registered in Japan as a foreign lawyer in 2007. He joins the firm from White & Case.
KWM partner exits in London
The London office of King & Wood Mallesons has lost two partners in the past week. Last Wednesday private equity specialist Simon Fulbrook left for Goodwin Procter and on Friday it was reported that Gregg Beechey, financial markets partner, has joined Fried Frank.
Lawyers could step into to avoid Greek euro exit
As counting continues this morning following yesterday's Greek referendum on a loan-for-reform deal there is a chance that lawyers could block the country's exit from the Eurozone group whatever the final outcome. Greece's finance minister Yanis Varoufakis told London's Daily Telegraph that "The Greek government will make use of all our legal rights" and highlighted that there is no provision in the European treaties for an exit from the euro. Writing for theconversation.com Stirling University law lecturer Belén Olmos Giupponi notes that any attempt to force Greece to exit the Eurozone would likely result in a legal challenge from the country but potentially from other members too, as they would be affected by the decision. As it is uncharted legal territory the exact process and impact is uncertain but could result in a protracted and messy chain of legal action.