International law firm Herbert Smith Freehills has expanded its global offering… Former Hogan Lovells' HK head joins Latham & Watkins… Indian lawyers strike over advocate's murder… Divorce lawyers called "shocking and irresponsible" by judge…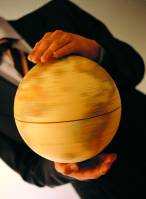 Herbert Smith Freehills reopens in Saudi Arabia
International law firm Herbert Smith Freehills has expanded its global offering with a new formal exclusive association with local firm Nasser Al-Hamdan and the appointment of three partners including Nasser Al-Hamdan, a corporate partner in Riyadh, Saudi Arabia; he is also the managing partner of the associate firm. Two projects partners have also joined; Euan Pinkerton, based in Riyadh joins from White & Case; and Anthony Ellis, based in Dubai, who joins from
DLA Piper
. Ellis will be supported by an associate seconded from the Australian offices. The appointments bring HSF's Middle East team to 8 partners and 31 lawyers working out of the Dubai and Doha offices.
Former Hogan Lovells' HK head joins Latham & Watkins
Gary Hamp has joined the London office of Latham & Watkins a year after moving to the city from Hong Kong where he headed Hogan Lovells' practice. Latham has been building its team in London with hires from
Clifford Chance
and Weil, Gotshal & Manges in recent months.
Indian lawyers strike over advocate's murder
Tens of thousands of lawyers in the Indian state of Madhya Pradesh went on strike on Tuesday to protest at the murder of advocate Yogeshwar Garg last week. Around 50,000 cases which were due to be heard in the state's courts were affected as 85,000 lawyers refused to work and demanded that the 'Lawyers' Protection Act' be enacted. The Hindustan Times reports that the act was due to be brought in in 2012 and the High Court Bar Association's President says that lawyers live "in constant threat from anti-socials." Ravindra Singh Gaud said that lawyers make enemies during their work and need protection, especially as attacks on advocates have been increasing.
Meanwhile in the Karkardooma district of Delhi courts were closed by a one-day strike by lawyers protesting at an ordinance which will mean high-value commercial disputes will be decided by special benches of the High Court rather than in trial courts. It will mean, among other things, that litigants will have to travel to courts out of their local area.
Divorce lawyers called "shocking and irresponsible" by judge
A firm of divorce lawyers in the UK claims in a report that 80 per cent of children would rather their parents divorce than try to save a bad marriage. A former High Court family judge, Sir Paul Coleridge, called the claims from lawyers' group Resolution "shocking and irresponsible." The Independent Online says that Resolution chair Jo Edwards has defended the report saying that "…despite the common myth that it is better to stay together 'for the sake of the kids', most children would sooner have their parents divorce rather than remain in an unhappy relationship. Being exposed to conflict and uncertainty about the future are most damaging for children, not the fact of divorce itself."