Takeover rather than merger as Morgan Lewis votes to admit Bingham's partners… In-house teams optimistic but still cutting external law firms budget… Former Eversheds team joins King & Wood Mallesons… Revenue increases for big law firms…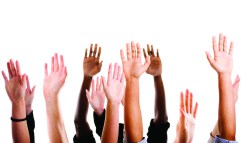 Takeover rather than merger as Morgan Lewis votes to admit Bingham's partners
Morgan Lewis has voted to admit 227 partners from Bingham McCutchen to the firm. The number represents around three-quarters of Bingham's partners and will make Morgan Lewis one of the largest firms in the world, offering global access to services addressing virtually every aspect of corporate operations. Morgan Lewis will be comprised of nearly 2,000 lawyers across 28 offices in the US, Europe, Asia, and the Middle East. The firm says that the partners are expected to join before the end of the month. The name Bingham McCutchen will disappear and it is not clear whether Morgan Lewis will be taking on the firm's liabilities.
In-house teams optimistic but still cutting external law firms budget
A new report reveals that in-house legal teams are optimistic about the current climate but still aim to cut back on their use of external law firms. The
LexisNexis
survey focuses on the US market and shows that in-house teams broadly agree that the past year has been a better one for them than the previous 12 months. A key focus is on driving value from budgets and almost two-thirds say that cutting external costs is still one of the top goals along with increasing efficiency. Almost a third of respondents say that they are expecting an increase in in-house staff in the next year.
Former Eversheds team joins King & Wood Mallesons
A team of three former Eversheds partners is to join King & Wood Mallesons. Cornelius Medvie who was formerly Eversheds' managing partner in London; William Naunton, former head of international real estate; and Clive Jones, former London tax head; will join KWM in January.
Revenue increases for big law firms
A survey of large law firms by private bank Wells Fargo suggests that gross revenue for the first nine months of this year has grown by around 5 per cent. The report also shows that while litigation has slowed, real estate and corporate are among the practices that are doing better. Law firms are also curbing their spending and profits for the current financial year are expected to be among the best in recent years.