Multinational law firm has appointed a new Aussie managing partner, M&A and tax… English Law Society concerned at levels of trainees working for free… Slaughters & May associates to receive 15 per cent bonus… Baker & McKenzie adds to South Africa team… Clifford Chance hires Bingham team…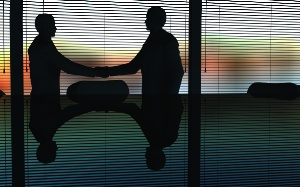 KWM announces new Aussie managing partner, M&A and tax
Michael Barker has been announced as King & Wood Mallesons' new managing partner, M&A and tax following the relocation of
Tim Bednall
to the UK where he will take up a role in the London M&A practice. Barker will form part of the Australian executive team and will be supported by David Friedlander who will become the head of public M&A and Mark McNamara who will become the head of private equity. The appointments are effective from 1
st
January, 2015.
English Law Society concerned at levels of trainees working for free
There has been an increase in the number of trainee lawyers on extended free work placements in UK firms. The Law Society of England and Wales is concerned at the number of young lawyers who are working for up to two years without pay. The Society's Junior Lawyers Department recently conducted a survey and discovered that 25 per cent had undertaken long-term unpaid placements. Among the other findings were an increase in spending on legal education and a rise in the number moving into paralegal work after leaving university. Many young lawyers said they have to put earning a living ahead of career goals due to their increasing levels of debt.
Slaughters & May associates to receive 15 per cent bonus
Slaughters & May has revealed the bonus that its associates will receive this year having abandoned the set lockstep model last year. Associates will be rewarded based on length of service and performance with junior associates receiving up to 7.5 per cent and the most senior receiving up to 15 per cent. There will be no increase for trainees and support staff who will receive 3 per cent, as they did last year.
Baker & McKenzie adds to South Africa team
Baker & McKenzie has expanded its Africa banking and finance team with the addition of two new partners in Johannesburg. Jennifer Stolp joins from DLA Cliffe Dekker Hofmeyr in South Africa, while Chris Hogan is relocating from Baker's London office.
Clifford Chance hires Bingham team
Clifford Chance is the latest firm to offer a new home to lawyers from Bingham McCutchen. The firm has taken on a team of five, led by partners Robert Gross and William Cejudo, to boost the finance team in its Washington DC office.