The audit and accountancy giants known as the Big Four stand accused of 'surrogate practice of law' in India… Pro bono should be statutory says think-tank… International law firms expand European footprints… PwC Legal hires DLA Piper partner…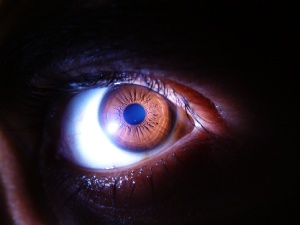 Big Four accused of being surrogate law firms
The audit and accountancy giants known as the Big Four stand accused of 'surrogate practice of law' in India. PwC, EY, KPMG and Deloitte have been served notices by the Bar Council of India following a complaint by the president of the Society of Indian Law Firms. The Big Four have until August 7
th
to file their responses. The Hindu Business Line reports that the firms are accused of hiring law graduates and practising elements of law which are not allowed without registering with the Bar Council. There is some ambiguity about what is and isn't considered to be 'legal advice' in context of the Advocate Act. PwC has responded in a statement to say that it does not have a law practice or own or operate a law firm in India.
Pro bono should be statutory says think-tank
A report from think-tank ResPublica says that law firms should have a statutory requirement to undertake pro bono work in order to boost the legal profession's reputation. In its report, which also looks at the health and teaching professions, the London-based group says: "Lawyers are still more trusted that politicians, bankers and journalists, but trust in the profession compares poorly with teachers and doctors, and even this level of trust has decreased in recent years." The report concludes that lawyers should be required to provide 10 per cent of their work as pro bono, although those on lower incomes would have a reduced commitment.
International law firms expand European footprints
Two international law firms have announced expansion of their European footprints.
Pinsent Masons
is to launch a new offices in the EU administrative capital Brussels. As Europe navigates its way through a difficult phase; with the Greece financial crisis highlighting certain issues and the UK's forthcoming referendum on membership bringing some potential challenges; Pinsent's Brussels office will monitor developments in relation to the constitutional future of the European Union, and offer clients the latest perspectives on the issues likely to affect them. However there will be no permanent staffing of the office until the UK's decision is known.
Meanwhile, US firm Greenberg Traurig is to open in Germany in October. The firm will be based in Berlin and will hire a team of 50 lawyers from Olswang which recently announced it was closing its Berlin office. The team were reported to be in talks with a number of international law firms. Greenberg has three other offices in the region; London, Warsaw and Amsterdam.
PwC Legal hires DLA Piper partner
The legal division of PricewaterhouseCoopers has made another senior hire. Oliver Williams joins the firm from DLA Piper and follows the recent hires of Fraser Sparks from Stephenson Harwood and Peter Workman from King & Wood Mallesons. PwC Legal has also made internal promotions with Chris Perkins, Georgie Blythe and Matthew Timmons becoming partners.