International law firm has seen revenue drop with one source pointing the finger at Australia… Linklaters appoints new practice head in India … Baker & McKenzie hires new corporate team… New managing partner at Clifford Chance in Moscow… Regulator bans cleaner from law firms… Debate rages over emoji in court…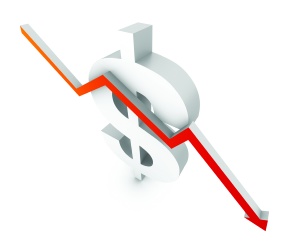 DLA Piper revenues down especially in Australia
The revenue at DLA Piper has fallen in Asia following a transition period where underperforming partners in the region departed. It's reported by UK publication Legal Business that a source says Australian revenues were down as much as 24 per cent and was the largest net contributor to group losses outside the US.
Linklaters appoints new practice head in India
Linklaters has appointed Narayan Iyer as head of its India practice, succeeding Sandeep Katwala, the founding partner and head of the India practice for the last 10 years. Iyer rejoins Linklaters following a period at Talwar, Thakore & Associates in India, Linklater's 'best friend' firm. He will be based in London with a particular focus on acquisition and structured financings and Indian inbound and outbound transactions.
Baker & McKenzie hires new corporate team
There's a new corporate team at Baker & McKenzie's Amsterdam office. The seven-strong team, including a partner from Linklaters and two partners and four associates from Houthoff Buruma, will add to the significant growth of the office in the last six months.
New managing partner at Clifford Chance in Moscow
Victoria Bortkevicha has been appointed as the new managing partner at Clifford Chance in Moscow. Bortkevicha has been part of the firm's global finance practice. She replaces Logan Wright who is relocating to the London office.
Regulator bans cleaner from law firms
The Solicitors Regulation Authority in England has passed what is believed to be a landmark ruling banning a cleaner from working in a law firm unless it grants permission for him to do so. The ban follows a High Court judgement against the man who had been working for a law firm and was given almost AU$77,000 that had been misappropriated by another employee. The Law Society stated that it would be "undesirable" for the man to be connected to a law practice in the future.
Debate rages over emoji in court
Should 'emoji' such a smiley face be included in evidence read out in trials? The debate is currently underway in the US where a case involving alleged online drug dealing includes emails and posts on internet forums which include a high volume of popular online symbols and abbreviations. When the evidence was read out by the prosecution but omitting the smiley face at the end of a sentence, the defence objected. The judge eventually ruled that the jury should be alerted whenever a symbol of that kind was used. LOL.