An Australian law firm is revving up to launch a class action against Volkswagen... Offshore law firm launches in Singapore… Thomson Reuters teams with IMB Watson for law firm solution… KWM partner to join Ashurst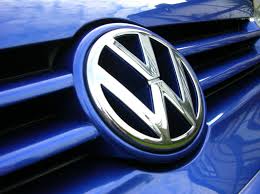 Aussie firm leads class action against VW
Australian law firm Maurice Blackburn is revving up to launch a class action against Volkswagen following the news that around 90,000 of its vehicles in Australia are fitted with emission test 'defeat' software. The Guardian reports that the law firm has around 1,000 claimants so far. Australian regulators, along with those in many countries, are considering breaches to laws and how the motor manufacturer may be penalised and required to offer solutions to consumers.
Offshore law firm launches in Singapore
Carey Olson has opened its Singapore office calling it a logical step for the offshore law firm which also has offices in the British Virgin Islands, Cayman Islands, Channel Islands, Cape Town and London. The Singapore office will have an initial focus on corporate and commercial transactions including capital markets, mergers & acquisitions, banking & finance and investment funds. It is led by managing partner Linda Lee who was formerly a partner in Allen & Overy's Singapore and Hong Kong corporate practices having joined the firm in 2000. She is joined by senior associates Elizabeth Killeen and Alan Hughes from Carey Olsen's BVI corporate team.
Thomson Reuters teams with IMB Watson for law firm solution
Business information firm Thomson Reuters has partnered with IBM's artificial intelligence service Watson, to enhance customer service abilities of law firms and other professional services. The agreement will enable Reuters to offer better use of deep content analytics, natural language processing, decision support and evidence-based learning; with improvements to precision and speed.
KWM partner to join Ashurst
Joshua Cole is reported to be leaving his role as a senior corporate partner at King & Wood Mallesons in Hong Kong to join Ashurst. Cole joined legacy Mallesons Stephens Jacques in 1996 and has been a KWM partner since 2008.