Mergers and acquisitions in Asia-Pacific grew by an impressive 74 per cent in the first half of 2015… International law firms face delays for Greek fees… Subtle but significant name change for international law firm… Suspect charged on suspicion of bombing Canadian law firm…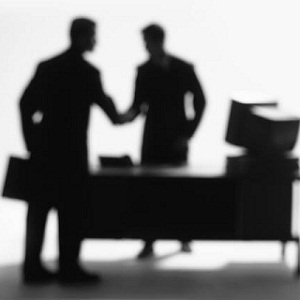 Asia-Pac M&A soared so far in 2015
Mergers and acquisitions in Asia-Pacific grew by an impressive 74 per cent in the first half of 2015 compared to the same period last year.
Herbert Smith Freehills
says deals reached US$590.1 billion with cross-border deals boosted by companies recognising a need to expand. Commenting on figures from Thomson Reuters, HSF partner Rebecca Maslen-Stannage said: "We are confident that Asia Pacific M&A activity will continue at a healthy pace in the next quarter. Substantial equity and bond activity in Hong Kong, a strong pipeline for IPOs in China and continued IPO activity in Australia, will help to create more transactional opportunities. Importantly, there continues to be strong availability of capital across the region which will facilitate significant deal making."
Australian announced M&A activity rose by 14 per cent on the same period last year, reaching US$75.4 billion; outbound activity hit US$17.2 billion; and Australia's cross border activity reached US$37.4 billion. Chinese cross-border activity totalled US$72.6 billion, a 47 per cent increase from the US$49.5 billion of the first half of 2014. Outbound investment volume reached US$48.2 billion.
International law firms face delays for Greek fees
The financial uncertainty of Greece following the country's "no" vote on reforms at the weekend means many international law firms are facing delays for fees. The Law Society Gazette says that firms including Allen & Overy, Clyde & Co,
Norton Rose Fulbright
and Reed Smith operate in the country and have been forced to implement pre-payment from clients as receiving funds through banks is not certain. In addition lawyers' duty to keep clients' money safe is under pressure with controls on capital restricting the movement of funds.
Subtle but significant name change for international law firm
The Singapore associated office of international law firm Bird & Bird has a new name. The subtle change from ATMD Bird & Bird to Bird & Bird ATMD recognizes the integration of the local law firm into the global business and the importance of the Singapore office to that business. The firm says that the office is of strategic importance to the firm's Asia-Pacific development and growth. Along with the name there are some management changes as joint managing partners Sandra Seah and Lorraine Anne Tay assume responsibility from long-standing managing partner Alban Kang. He is staying with the firm with a key role to play in the growth of its business in ASEAN and Japan.
Suspect charged on suspicion of bombing Canadian law firm
A suspect has been charged by police in Canada following the bombing of a small law firm in Winnipeg on Friday which severely injured a woman; and the discovery of more devices at another law firm and a business. Police say that 49 year old Guido Amsel has been charged with two counts of attempted murder, one of aggravated assault and a number of offences related to possessing explosives. The injured woman was 38-year-old lawyer Maria Mitousis who represented Amsel's wife in a protracted divorce case. Colleagues at the law firm have begun fundraising for her as her injuries mean that she faces a long recovery period.