Asia to remain key driver of deals in 2017… US law firm leaders confident of year ahead…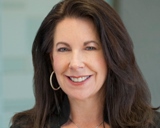 Morgan Lewis tax partner steps into global limelight
The world was watching as president-elect Donald Trump held his long-awaited press conference on Wednesday; and it was a big moment for a partner at Morgan Lewis.

Sheri Dillon was there to explain how Trump will distance his presidential role from his multi-billion-dollar business empire. Dillon's solution is that the new president's sons will run the business through a financial trust.

"He instructed us to take all steps realistically possible to make it clear that he is not exploiting the office of the presidency for his personal benefit," Dillon told reporters.
Although US law does not demand that the president and vice-president separate their public and business interests, it was considered by many to be necessary.

Dillon is a highly-experienced tax litigation lawyer who represents corporates and high-net-worth individuals across multiple sectors. She is also the director and president of the Washington, DC Center for Public Interest Tax Law which provides pro bono tax advice to the wider community.

Asia to remain key driver of deals in 2017
Cross-border deals will remain important to corporate growth in 2017 despite rising geopolitical pressures, with Asia a key driver of deals.

A report from EY says that this year will continue to show strong appetite for deals from last year, which despite being lower than the record-breaking 2015, was up from 2014 and 2013.

Asia – and China in particular – will remain a key driver of cross-border deals. In 2016, Chinese buyers spent U$210 billion on M&A, up 127 per cent from 2015.

"In 2017, we will see increasing cross-border dealmaking, particularly between Asia and North America, as well as a continuing strong flow of outbound acquisitions from China," commented Steve Krouskos, EY Global Vice Chair – Transaction Advisory Services.

In 2017, EY says that companies will likely accelerate acquisitions outside their core sector in response to increasing competition and to gain new customers and extend product offerings.

US law firm leaders confident of year ahead
Leaders of law firms in the US say they are confident that demand for legal services will edge higher during 2017.

The Citibank Private survey revealed that around a third of respondents expect demand to grow by less than 2 per cent while 27 per cent forecast a rise of between 2 and 5 per cent.

Eleven per cent of respondents were pessimistic and expected demand to decline this year.